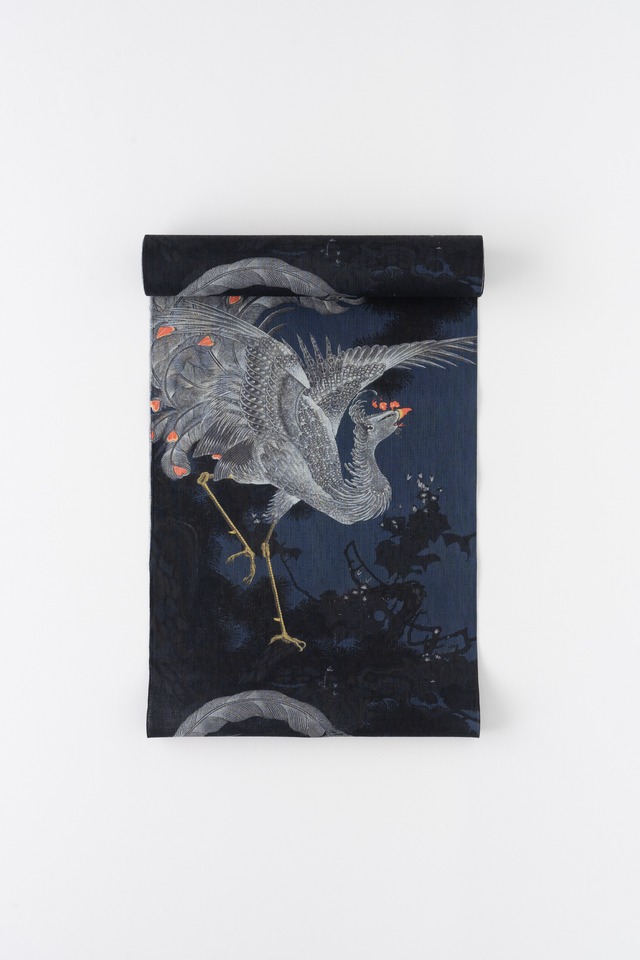 オープンカラー半袖シャツ / 型染め / 伊藤若冲 / 鳳凰図
¥28,600 tax included
the last one
Japan domestic shipping fees for purchases over ¥8,800 will be free.
Shipping fee is not included. More information.
Y. & SONS オリジナル・コレクションより

2015年のブランド立ち上げ以来、春夏の定番生地として製作してきました「伊藤若冲」シリーズです。
そのゆかた生地を使用し、オリジナルでパターンをおこし、製作したアイテムです。

『老松白鳳図』(動植綵絵)に描かれる鳳凰の柄です。

素材:綿100% ※オーガニックコットン糸使用
ボタン:黒蝶貝
サイズ:M(46)・L(48)
Mサイズ・・・着丈72・肩巾46・バスト110・裄丈47cm
Lサイズ・・・着丈74・肩巾48・バスト115・裄丈48.5cm

※ クリーニングは弊店でも承っております。お気軽にご相談ください。
※ International shipping is available. To examine the shipping,
please contact us before purchase.
※ It's subject to the tax exemption.
Reviews

(54)

Shipping method / fee

Payment method