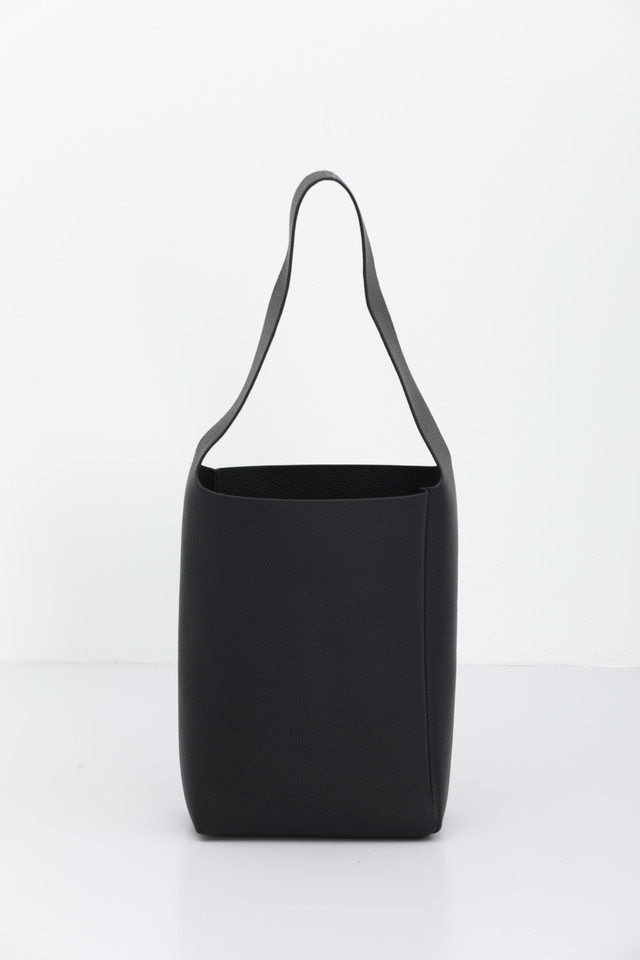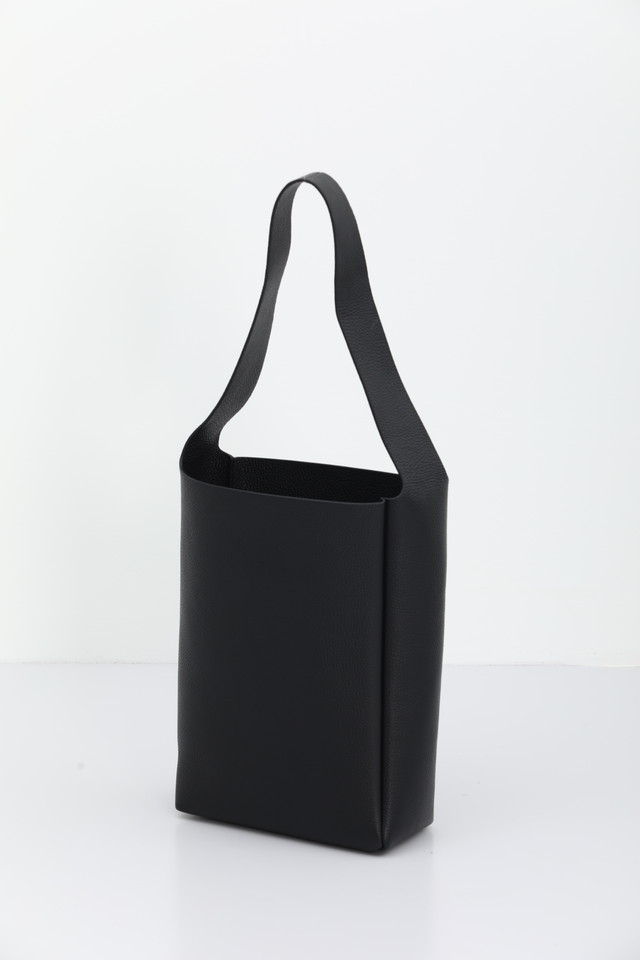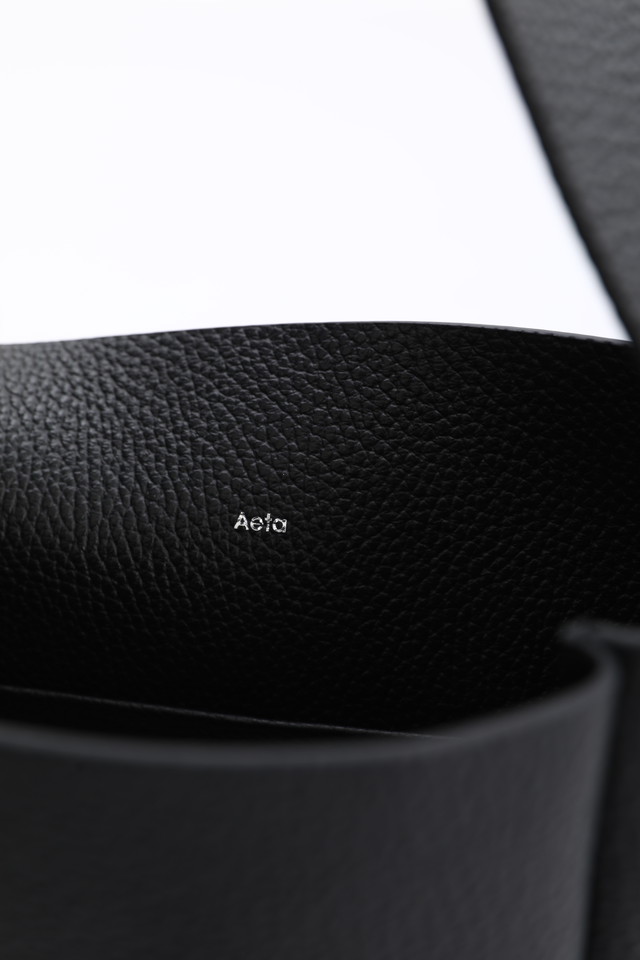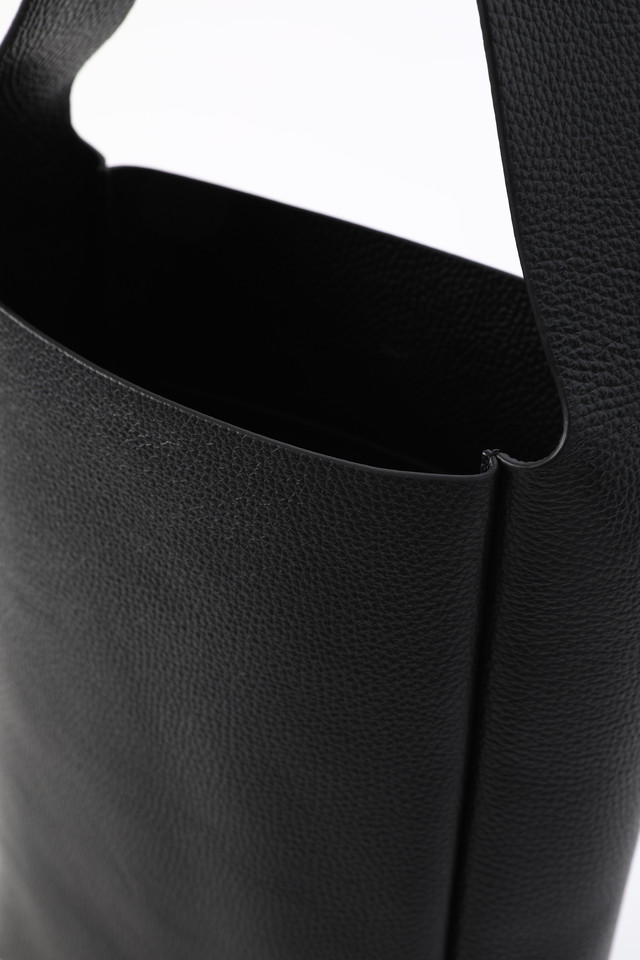 バッグ / Aeta / PG01 SHOULDER S / Black
Japan domestic shipping fees for purchases over ¥ 8,800 will be free.
Shipping fee is not included. More information.
アエタ(Aeta)は2015年にスタートした日本のバッグブランド。

アエタは、様々な国や地域に赴き、現地での一期一会を形にする。そこから分かる通り、ブランド名の"Aeta"の語源は日本語の「逢えた」から来ている。一つ一つの出逢いを大切にするという想い。それは、素材、職人など様々な出逢いを示すものである。形にはまらない自由な発想で、丁寧なものづくりを信条としている。

Y. & SONSではきもののスタイリングアイテムとして取り扱っています。
Aetaが得意とする貼り込みの技法でレザーとレザーを貼り合わせ、縫い目や余計なパーツが表に出ないように繊細に組み立てたコレクションです。

SIZE : 高さ32cm 横22cm マチ11cm
MATERIAL : COW LEATHER
COLOR : BLACK
MADE IN BANGLADESH

この製品は、天然の皮革を使用しております。皮革の表面は傷がつきやすいので丁寧にお取り扱いください。
また、ご使用中の摩擦や水濡れにより色落ちや色移りの可能性があります。白色・淡色系の衣服等との組み合わせの際には、充分にご注意ください。
・お手入れの際はペンジン類のご使用を避け、革製品専用のお手入れ用品をご使用ください。
・水濡れや液状の汚れはシミや水ブクレになりやすいため、濡れてしまった場合は乾いた布で拭き取り、直射日光を避けた風通しの良い場所で乾燥させてください。
・保管の際は高温や多湿の場所をお避けください。

Aeta is a Japanese bag brand founded in 2015

Aeta travels to various countries and regions and gives form to each encounter. As you can see, the origin of the brand name "Aeta" comes from the Japanese word for "encounter. The idea is to cherish each encounter. Y. & SONS believes in careful craftsmanship with unconventional contemporary ideas.

At Y. & SONS we like to style them with kimono.
This collection is delicately assembled by pasting leather and leather together using the pasting technique that Aeta specializes in, so that no seams or unnecessary parts appear on the surface.

SIZE : 32 cm (height), 22 cm (width), 11 cm (depth)
MATERIAL : COW LEATHER
COLOR : BLACK
MADE IN BANGLADESH

This product is made of natural leather. The surface of the leather is easily scratched, so please handle it with care.
Please be careful when wearing it with white or with other light-colored clothes.
When cleaning the product, please use a special leather care products.
If the product gets wet, wipe it with a dry cloth and dry it in a well-ventilated place away from direct sunlight.
When storing, avoid high temperatures and humidity.
Add to Like via app
Reviews

(23)

Shipping method / fee

Payment method