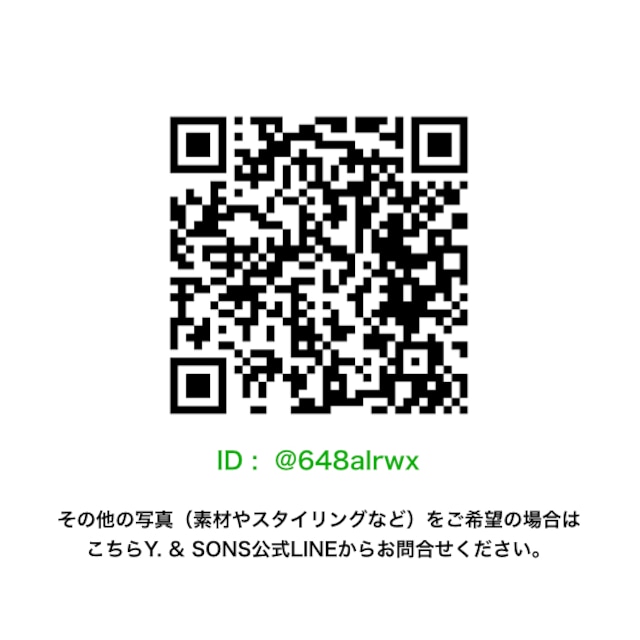 ゆかた(浴衣) / 型染め / ペイズリー・Paisley / Black(With tailoring)
Shipping fee is not included. More information.
Japan domestic shipping fees for purchases over ¥8,800 will be free.
この商品は海外配送できる商品です。
Y. & SONS オリジナル・コレクションより。

2019SSで好評だったブランド初の「ペイズリー」柄のゆかた。型紙から作り、京都にて染めを行いました。
新たな黒となりました。

素材:綿100% ※オーガニックコットン糸使用
仕立:単衣(男性 or 女性)
寸法:ご注文確認後、弊店よりご連絡させていただきます。
納期:寸法確定後、約3週間
《 Order Guide よりご注文の流れをご確認ください 》
Order Guide(日本語) :
https://onlineshop.yandsons.com/p/00012

※ 価格は仕立て代込です。
※ クリーニングは弊店でも承っております。お気軽にご相談ください。

The brand's first "Paisley" pattern yukata that was popular in 2019SS.
Patterns (stencils) are made and dyed in Kyoto.

Material: 100% Cotton (Organic cotton yarn)
Tailoring: Unlined garment (men's and women's)
Size: We will contact you after confirming your order.
Delivery time: About 3 weeks after the measurements are
confirmed.

《Before placing an order, please check this link below. 》
Order Guide(English) :
https://onlineshop.yandsons.com/p/00010

* It's subject to the tax exemption.
* International shipping is available. To examine the shipping, please contact us before purchase.
* This page is for purchasing a Haori jacket or Kimono only.
* Other products than Kimono and Haori used in the image
are sold separately.
* For washing, use a non-bleaching detergent and gently
press and wash by itself, dehydrate lightly, and dry in the
shade. Avoid prolonged immersion.
* We will wrap it in original paper and send it in the original
kimono box.
* We also offer cleaning, too, so please feel free to contact
us if you have any questions.
仕立上りイメージ
Reviews

(57)

Shipping method / fee

Payment method