下駄 / 胡麻竹 / 細二石 / WHITE
¥17,600 tax included
the last one
Japan domestic shipping fees for purchases over ¥8,800 will be free.
Shipping fee is not included. More information.
Y. & SONS オリジナル

焼右近に胡麻竹を貼っています。
京都府産の竹を滋賀県は近江八幡にて加工しています。
曲線の台に割いた胡麻竹を貼ることは非常に難しいのですが、試作を重ねる中、職人さんの手によって綺麗な仕上がりとなりました。

鼻緒は牛革で細い二石とし、足の甲への負担を軽減するとともに、見た目のシャープな印象も出しております。

素材:
表面 竹
台  桐
底  合成ゴム
鼻緒 牛革
鼻緒裏 ナイロン56%レーヨン44%
サイズ・フリー(縦の長さ26cm、巾9.5cm、踵高4cm)

※ 天然素材を使用しているため、イメージと木目が多少異なることがあります。
※ International shipping is available. To examine the shipping,
please contact us before purchase.
※ It's subject to the tax exemption.

Y. & SONS Original

Goma Bamboo faced Yaki-Ukon Geta.

The bamboo for this product is produced in Kyoto Prefecture and processed in Omi Hachiman in Shiga Prefecture.
It is extremely difficult to adhere the split goma bamboo on the curved base of the geta, but the craftspeople have found the knack after multiple samples. The bamboo surface keeps extremely cool, and is ideal for the summer months.

Two straps rather than the usual one reduces strain on the back of the foot and gives a slick and modern appearance. The straps are made of cowhide leather.

Material
Surface: Bamboo
Base: Paulownia wood
Synthetic rubber sole
Strap: Cow Leather
Strap back: 56% nylon, 44% rayon
Size: Free (length 26 cm, width 9.5 cm, heel height 4 cm)

*Geta are often one size and worn slightly smaller than the foot. You may find the back of your foot will extend a few centimeters over the back platform.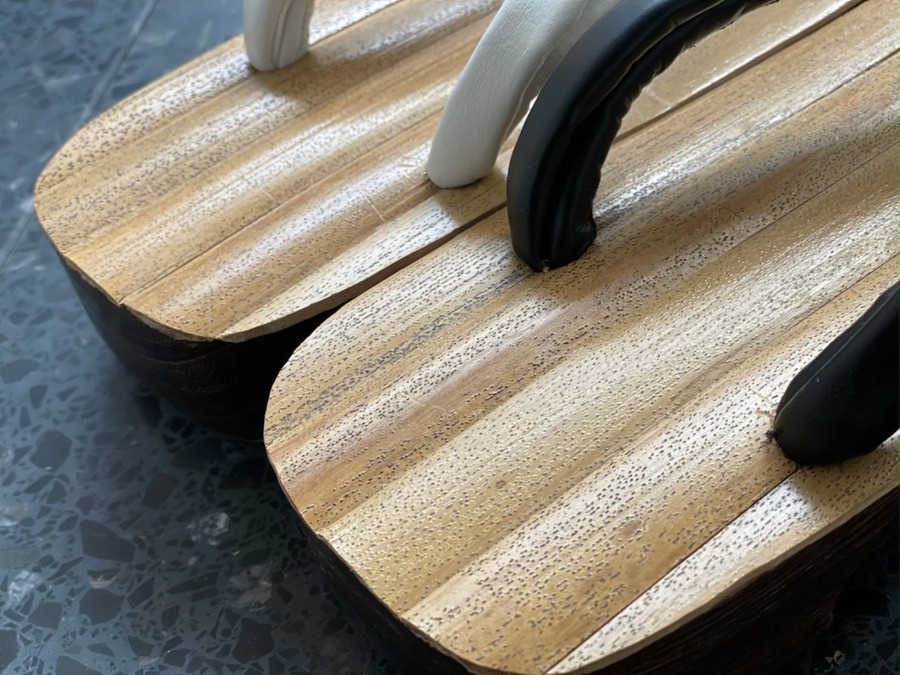 Reviews

(47)

Shipping method / fee

Payment method