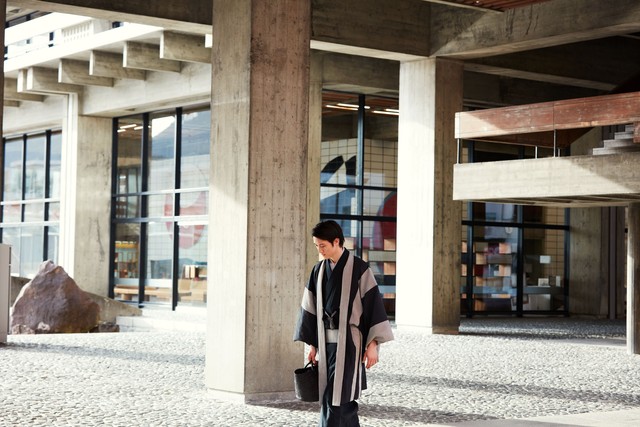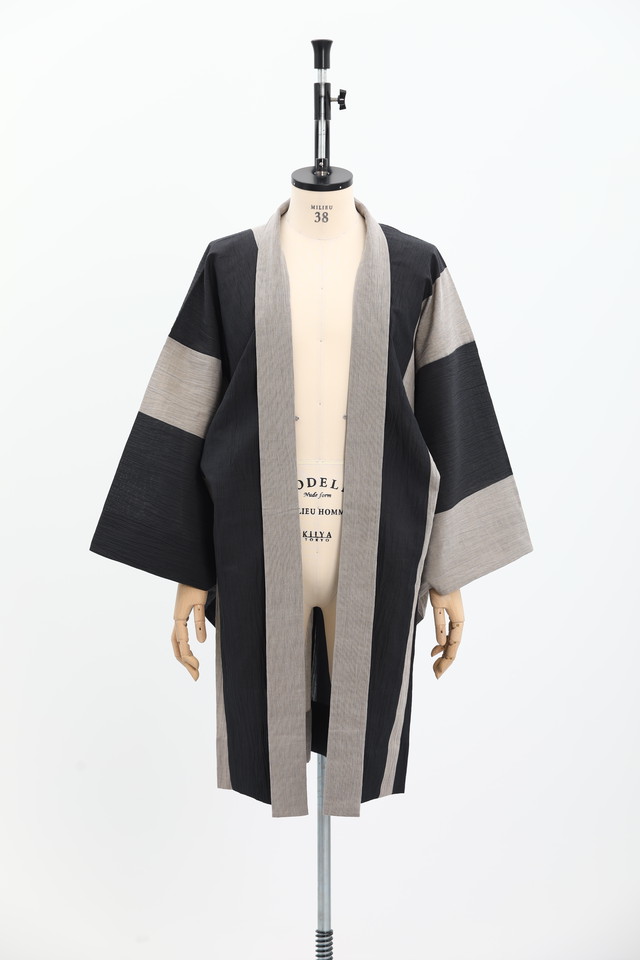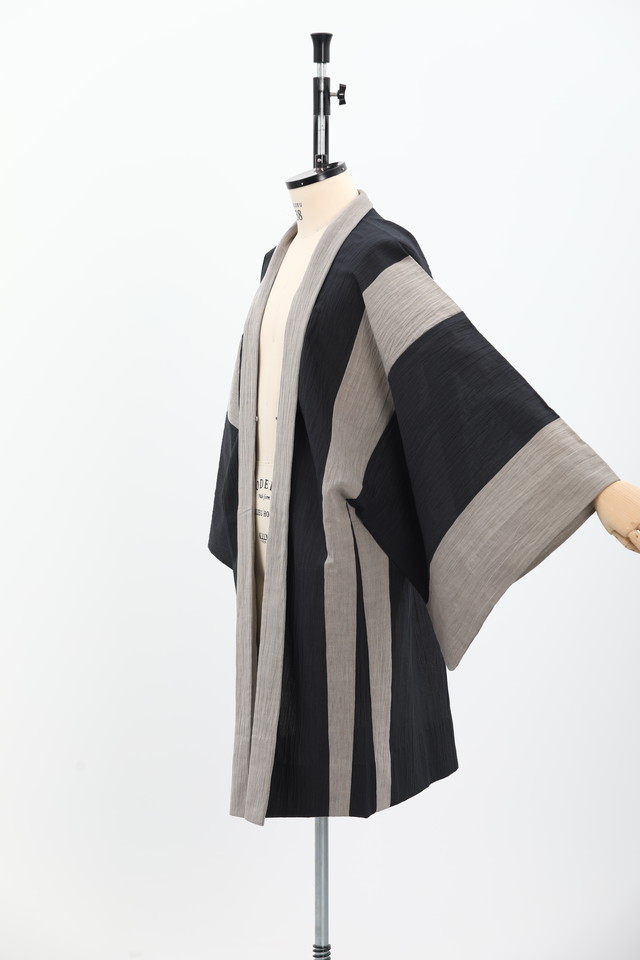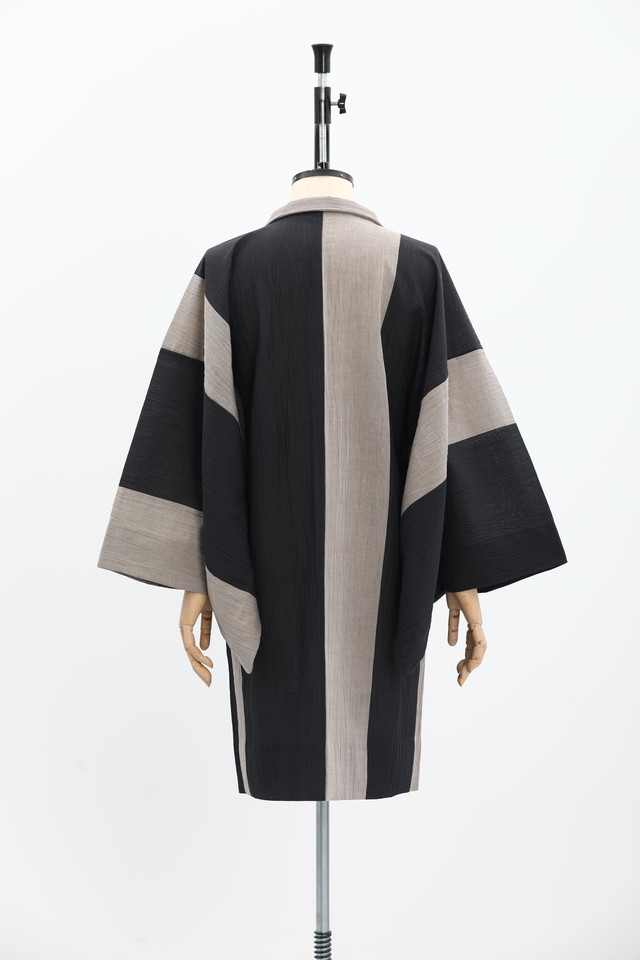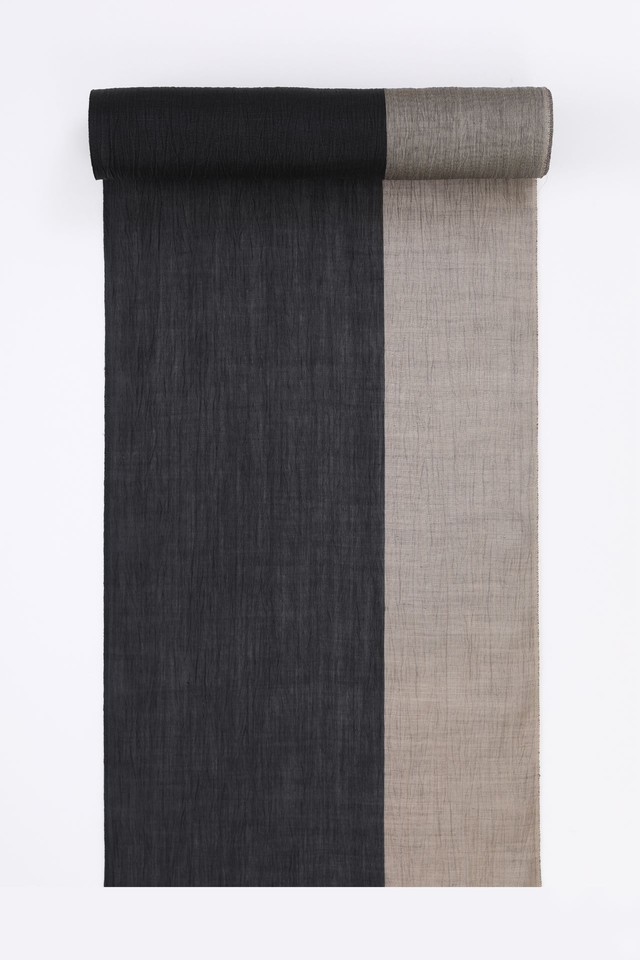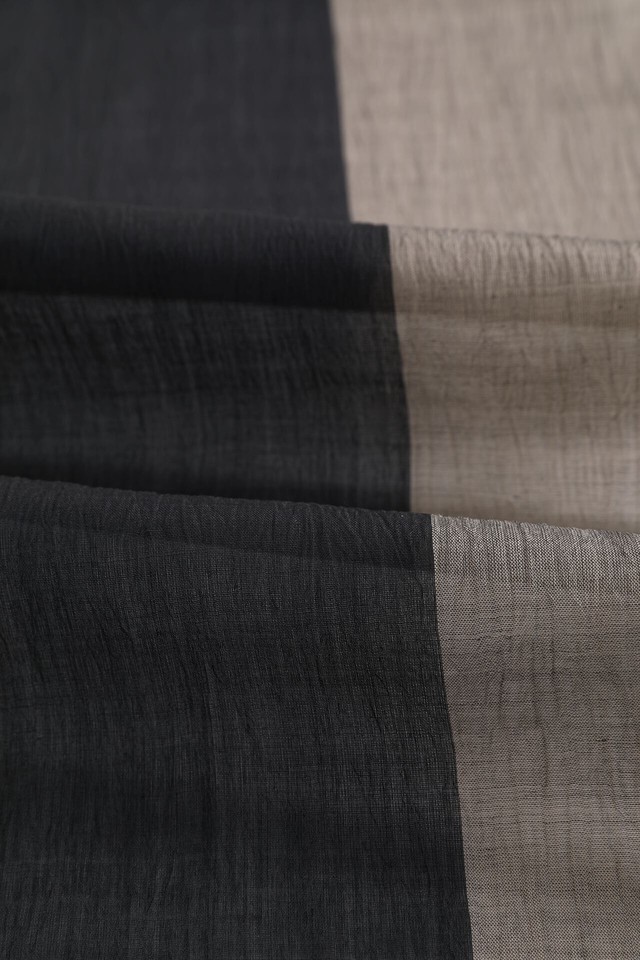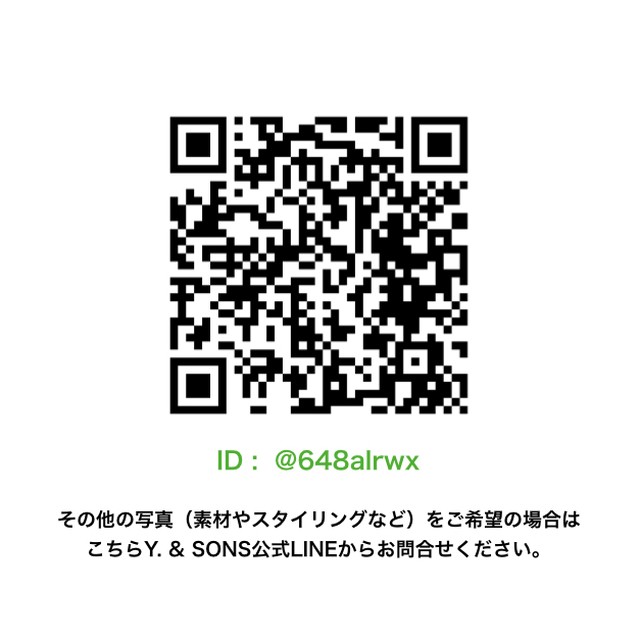 羽織 / 小千谷 綿麻縮 / 七三 / BEIGE(With tailoring)
Japan domestic shipping fees for purchases over ¥ 8,800 will be free.
Shipping fee is not included. More information.
Y. & SONS コレクションより。

ブランド定番の「七三シリーズ」。新潟県は小千谷にて製織。
素材を夏向き仕様にした。

素材:たて綿100%・よこ麻100%
仕立:単衣(男女)
寸法:ご注文確認後、弊店よりご連絡させていただきます。
納期:寸法確定後、約2週間

※ 価格は仕立て代込です。
※ クリーニングは弊店でも承っております。お気軽にご相談ください。
※ International shipping is available.To examine the shipping,
please contact us before purchase.
※ It's subject to the tax exemption.

From the Y. & SONS collection.

The brand's standard "7:3" Series. The fabric is woven in two colors, in a 7:3 ratio. Once the fabric has been sewn up it has a striking asymmetrical silouhete contrasting with the symmetry of the kimono.
Woven in Ojiya, Niigata Prefecture.
This material has been specially designed to be worn in the summer.

Material: 100% cotton (upright), 100% linen (horizontal)
Tailoring: Single garment (men's and women's)
Dimensions: We will contact you after confirming your order.
Delivery time: About 2 weeks after the measurements are confirmed.
Add to Like via app
Reviews

(23)

Shipping method / fee

Payment method