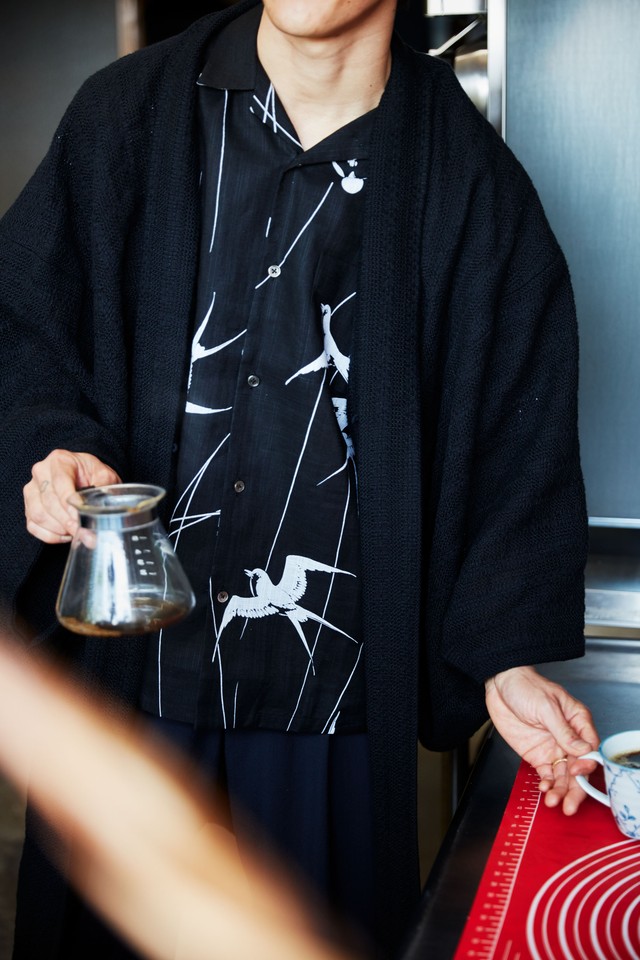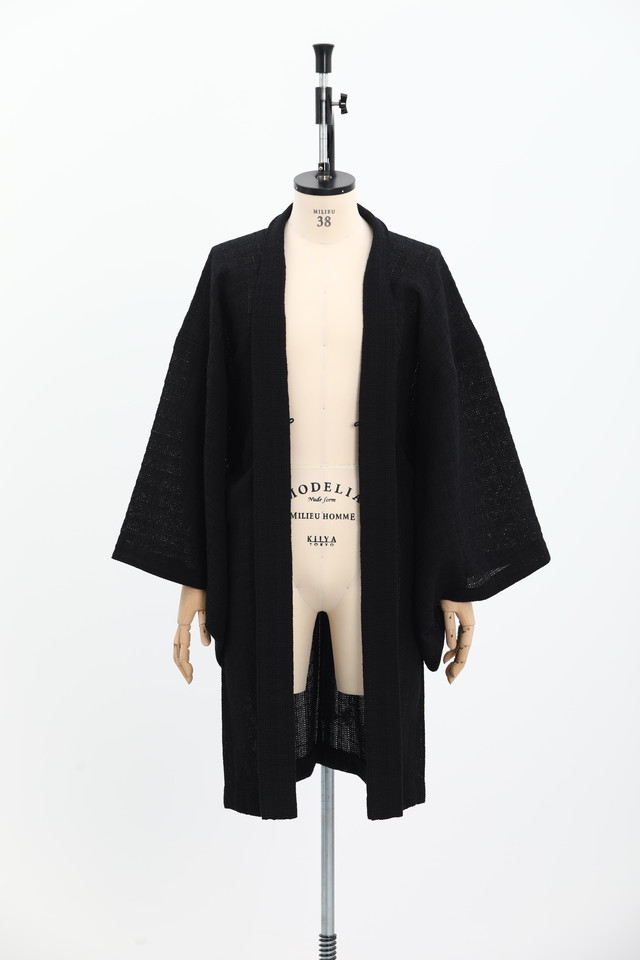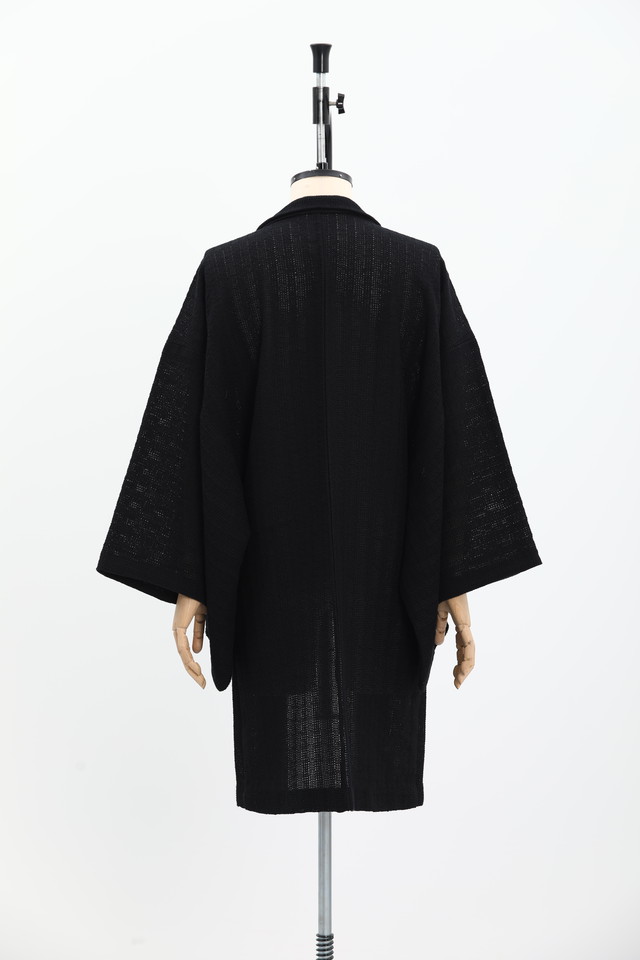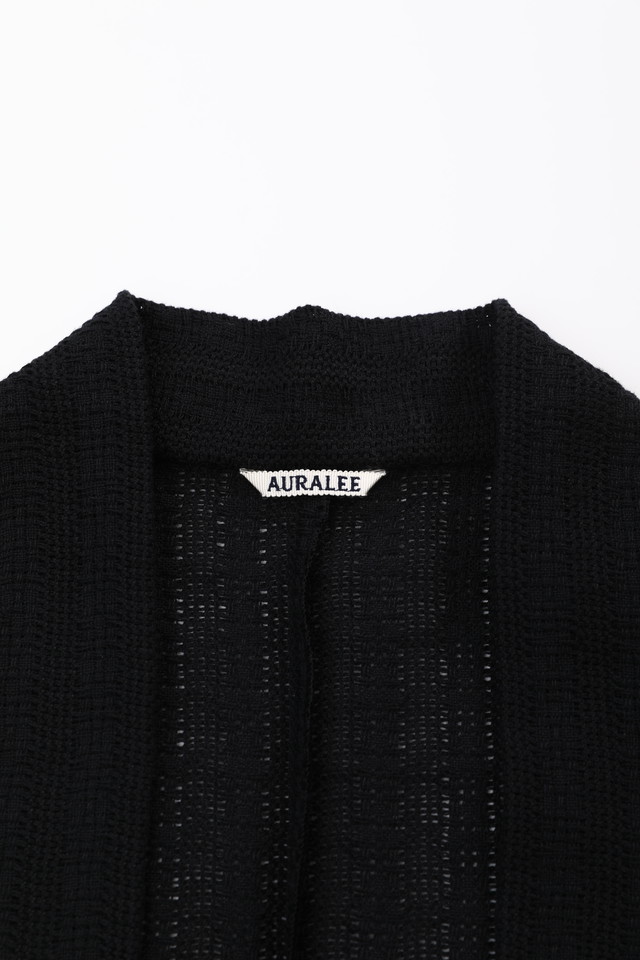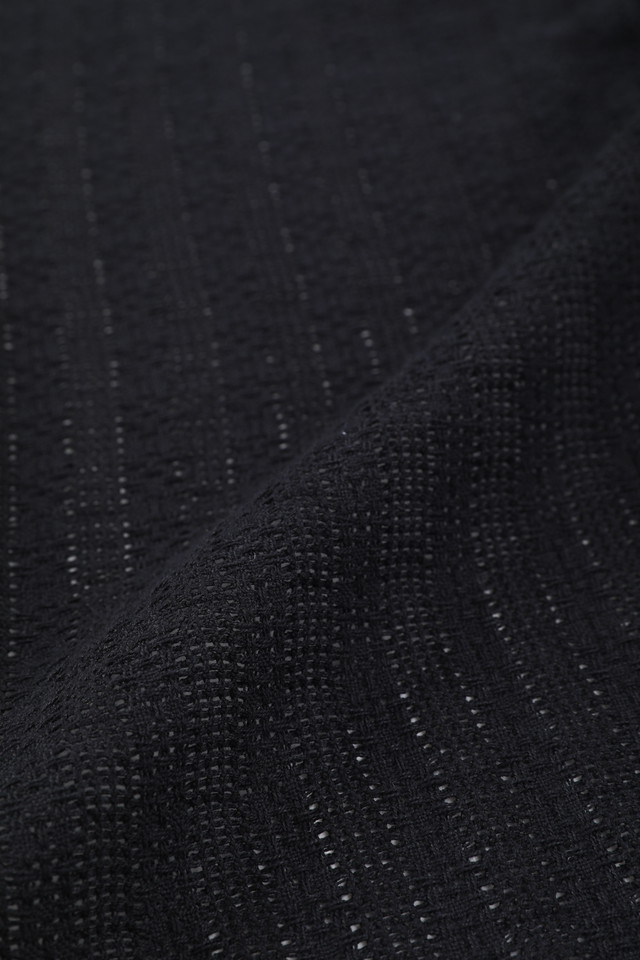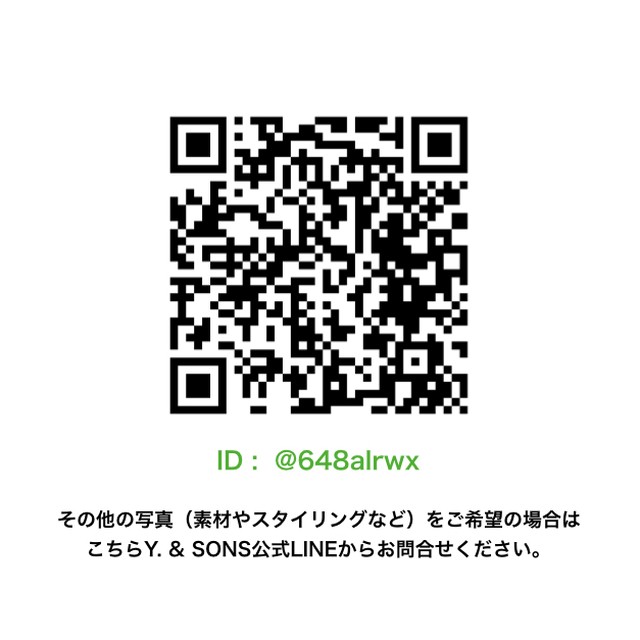 羽織 / Y. & SONS×AURALEE / COTTON LINEN / Black(With tailoring)
Japan domestic shipping fees for purchases over ¥ 8,800 will be free.
Shipping fee is not included. More information.
「明瞭なオーセンティックさ。フォーマルと呼応する静かなエレガンス。
繊細な洗練と調和するコンフォート。
AURALEEの美点はモダンな感覚と目的意識にある。」(AURALEEホームページより引用)

2021SSシーズンよりAURLEEと一緒に羽織を製作致しました。
生地は、綿と麻を紡績の段階で撚り合せた太番手の糸を使用しています。
部分的にからみ織を組み込み、独特な特徴ある組織(柄)に織り上げた素材です。
太番手の荒々しい糸ですが、透け感のある優しい肌触りが特徴になっています。

素材:綿53%・リネン47%
仕立:単衣(男女)
寸法:ご注文確認後、弊店よりご連絡させていただきます。
納期:寸法確定後、約2週間

※ 価格は仕立て代込です。
※ オリジナルたとう紙にお包みし、オリジナルきものBOXに入れてお送り致します。
※ クリーニングは弊店でも承っております。お気軽にご相談ください。
※ International shipping is available. To examine the shipping,
please contact us before purchase.
※ It's subject to the tax exemption.

Auralee's values are inscribed in a true sense of modernity and purpose : Authenticity rhymes with clarity of design; calm elegance aligns with gentle formality; comfort is balanced by sensitive sophistication.(from the AURALEE website)

For the first time we have produced kimono with AURALEE for our 2021SS collection
The fabric is made of a cotton and linen blend, the yarns are twisted together at the spinning stage.
This material is woven into a unique pattern by partially incorporating braid weaving.
Although the yarn is thick and slightly coarse, it is characterized by its translucent and gentle texture against the skin.

Material: 53% cotton, 47% linen
Tailoring: Unlined garment (men's and women's)
Dimensions: We will contact you after confirming your order.
Delivery time: About 2 weeks after the measurements are confirmed.
Add to Like via app
Reviews

(23)

Shipping method / fee

Payment method