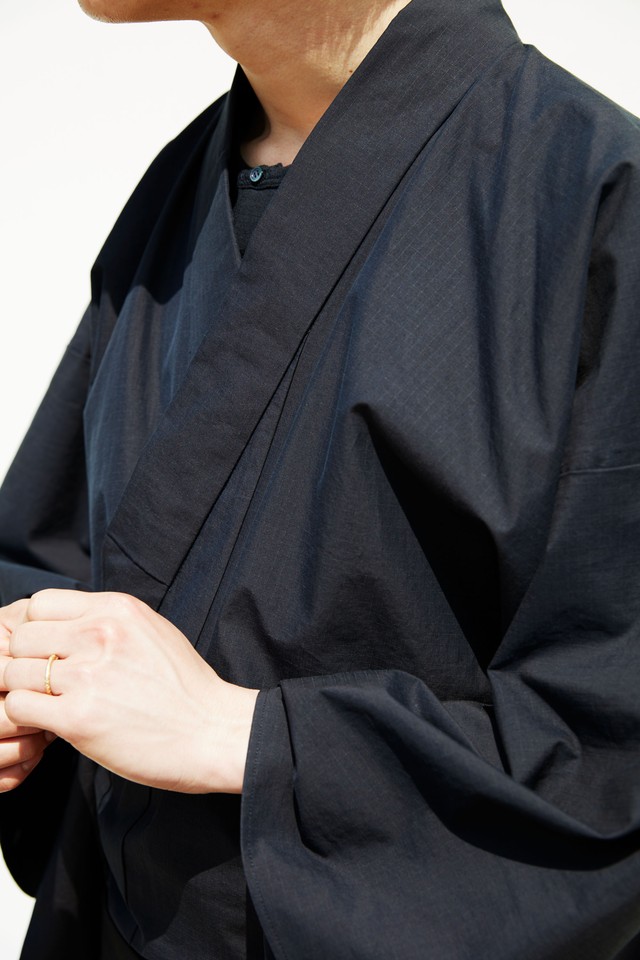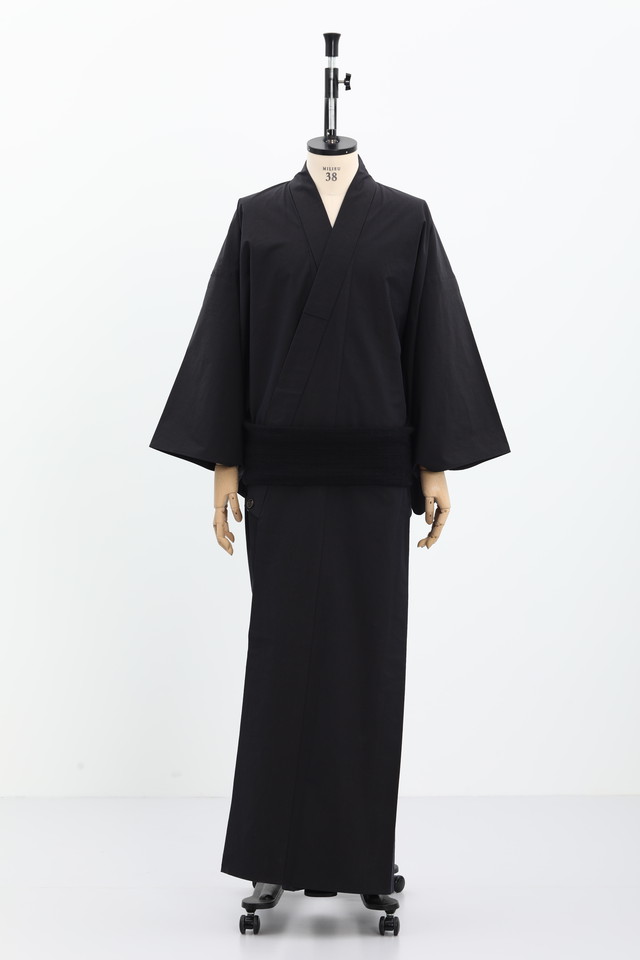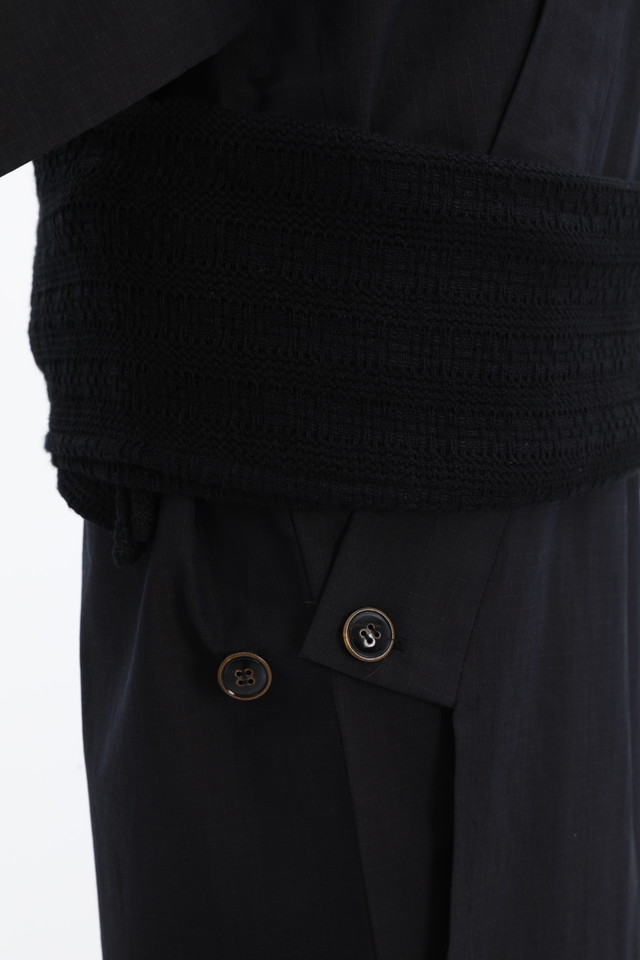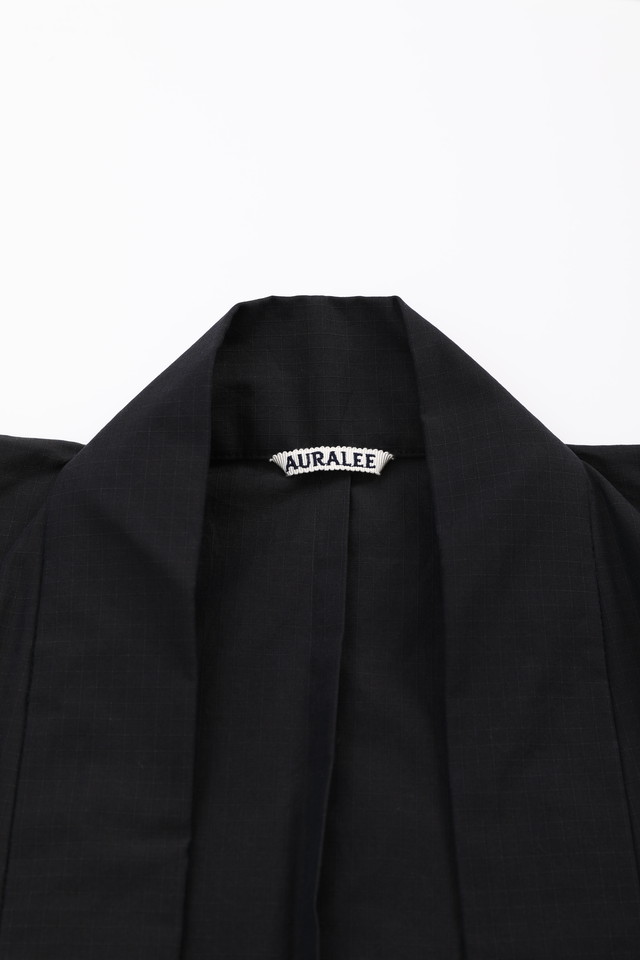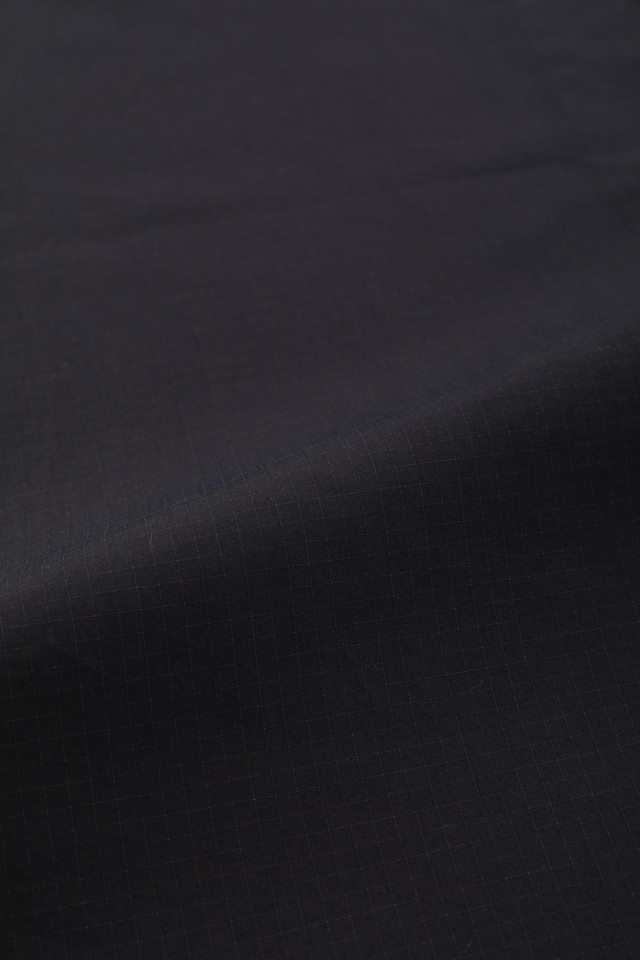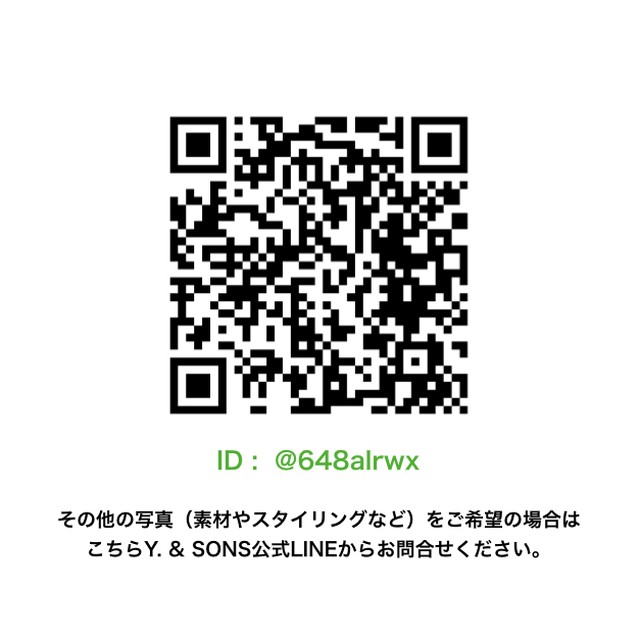 きもの / Y. & SONS×AURALEE / WASHED FINX RIPSTOP CHAMBRAY / Black(With tailoring)
Japan domestic shipping fees for purchases over ¥ 8,800 will be free.
Shipping fee is not included. More information.
「明瞭なオーセンティックさ。フォーマルと呼応する静かなエレガンス。
繊細な洗練と調和するコンフォート。
AURALEEの美点はモダンな感覚と目的意識にある。」(AURALEEホームページより引用)

2021SSシーズンよりAURLEEと一緒にきものを製作致しました。
生地は、ミリタリーやカジュアルウェアに用いられる事の多い、リップストップ組織です。そこにあえてたて糸・よこ糸ともに、エジプトの超長綿であるフィンクスコットンを使用しています。
さらに、たてよこの糸の色を変え、シャンブレーの奥行きのある色になっています。
最終の工程で、風合いを出すもみこむ加工を施すことにより、ハリがありながらも柔らかい風合いに仕上がっているのが特徴です。

※綿リネンからみ生地を使用した帯は別売

素材:綿100%
仕立:単衣(男女)
寸法:ご注文確認後、弊店よりご連絡させていただきます。
納期:寸法確定後、約2週間

※ 価格は仕立て代込です。
※ オリジナルたとう紙にお包みし、オリジナルきものBOXに入れてお送り致します。
※ クリーニングは弊店でも承っております。お気軽にご相談ください。
※ International shipping is available. To examine the shipping,
please contact us before purchase.
※ It's subject to the tax exemption.

Auralee's values are inscribed in a true sense of modernity and purpose : Authenticity rhymes with clarity of design; calm elegance aligns with gentle formality; comfort is balanced by sensitive sophistication.(from the AURALEE website)

For the first time we have produced kimono with AURALEE for our 2021SS collection.
The fabric is called ripstop, which is often used for military and casual wear due to its durability . We chose to use Egyptian Finks cotton for both the warp and weft yarns.
The color of the warp and weft yarn is slightly different to create a chambray effect and a depth of color.
Finally the fabric is treated to give it a light and supple hand.

Cotton/Linen Karami obi fabric is sold separately.

Material: 100% cotton
Tailoring: Unlined garment (men's and women's)
Size: We will contact you after confirming your order.
Delivery time: About 2 weeks after the measurements are confirmed.
Add to Like via app
Styling item
ヘンリーネックTシャツ / Y. & SONS × Graphpaper / BLACK
https://onlineshop.yandsons.com/items/22048120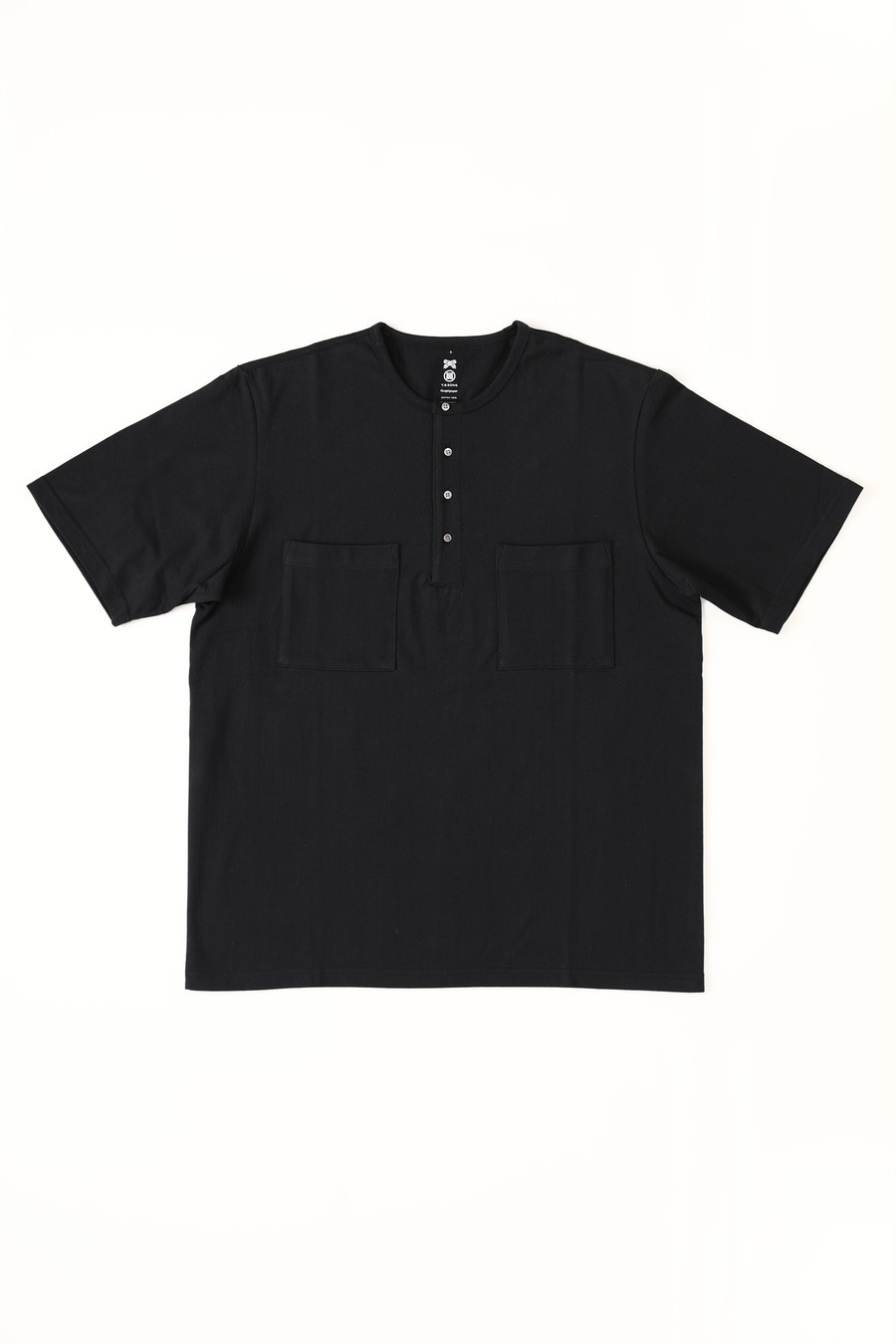 帯:COTTON LINEN / BLACK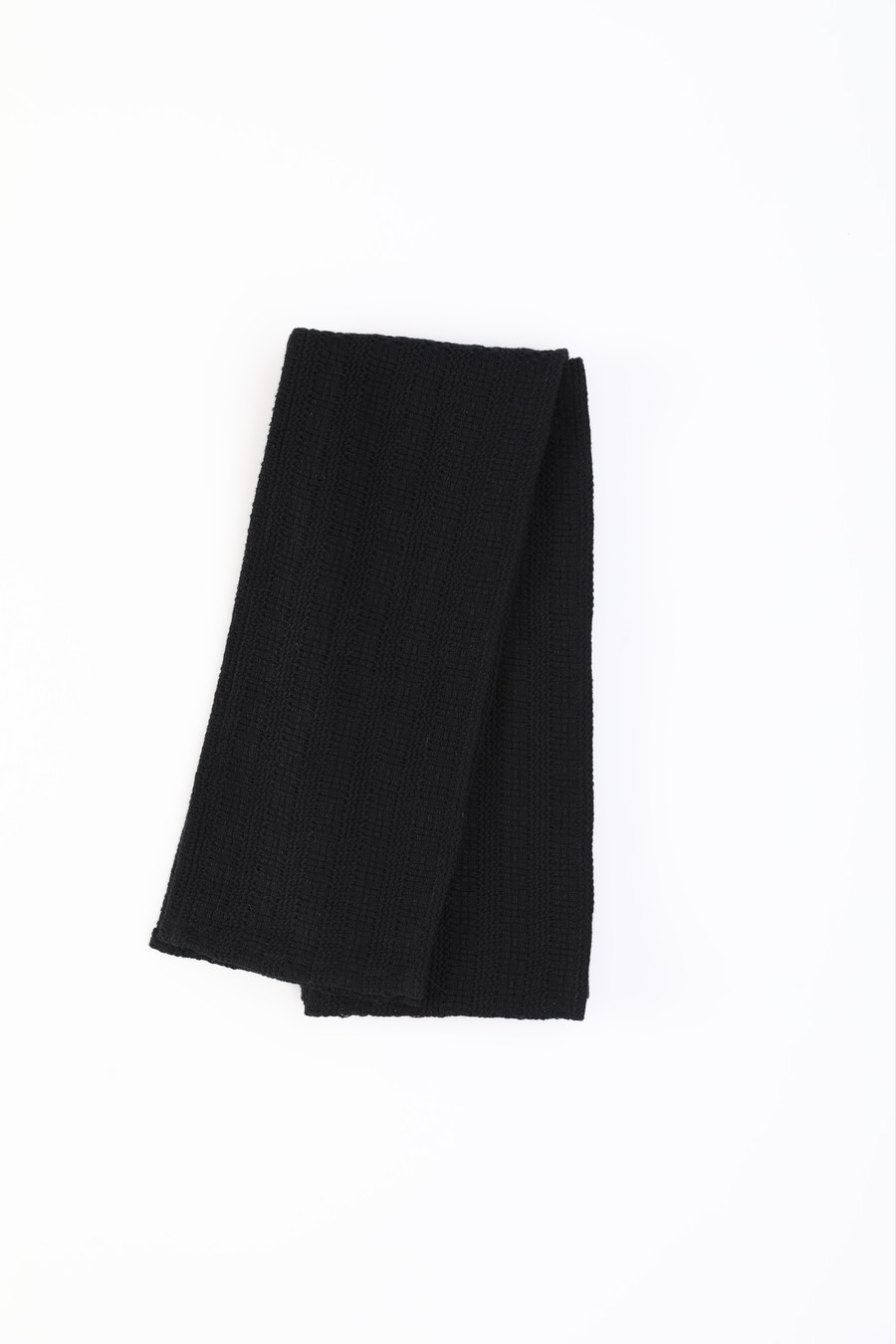 帯:博多角帯 / 絵緯 / Nordic・杉綾 / Black×Red
https://onlineshop.yandsons.com/items/26989343
Reviews

(23)

Shipping method / fee

Payment method