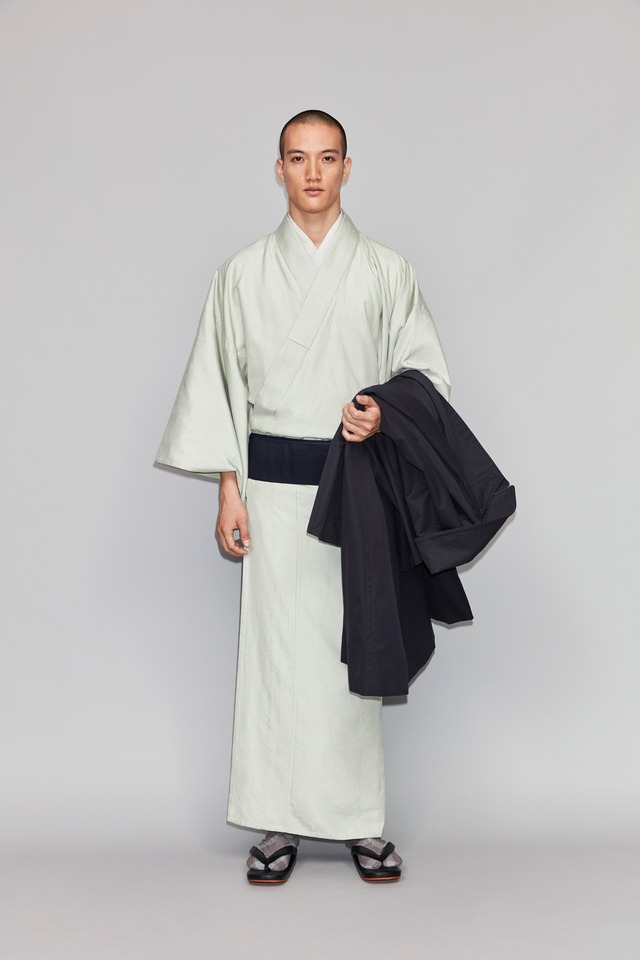 米沢角帯 / Pinstripe / Navy
¥42,900 tax included
the last one
Shipping fee is not included. More information.
Japan domestic shipping fees for purchases over ¥8,800 will be free.
この商品は海外配送できる商品です。
Y. & SONS オリジナル・コレクションより。

山形県は米沢市、明治33年創業の近賢織物にて制作。
絹麻混合のためしなやかさがあり、通気性に優れる。

巾:2寸6分(約9.5cm)
素材:絹55% 麻45%
日本製

※ International shipping is available. To examine the shipping,
please contact us before purchase.
※ It's subject to the tax exemption.
Reviews

(57)

Shipping method / fee

Payment method