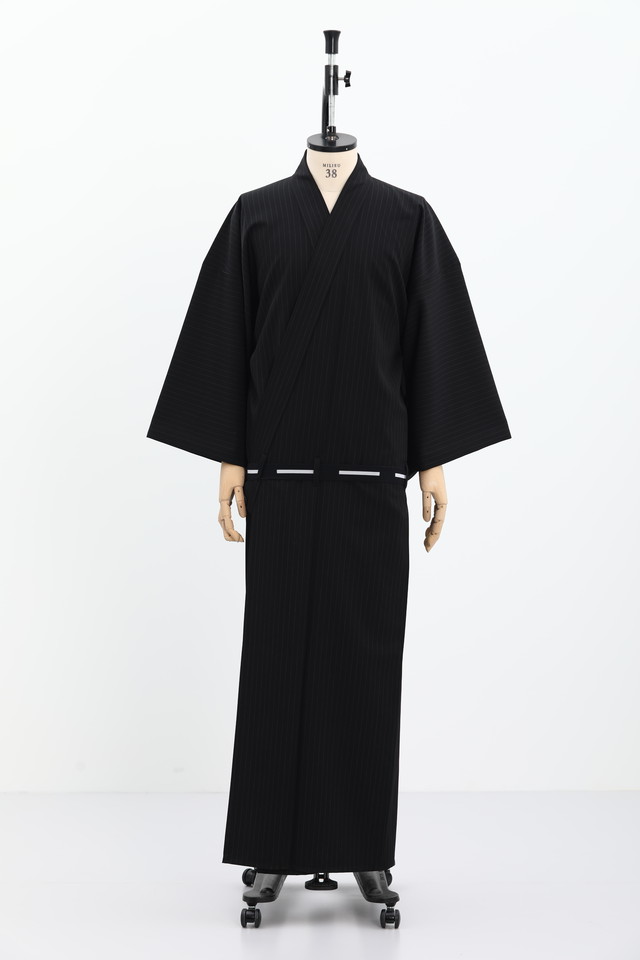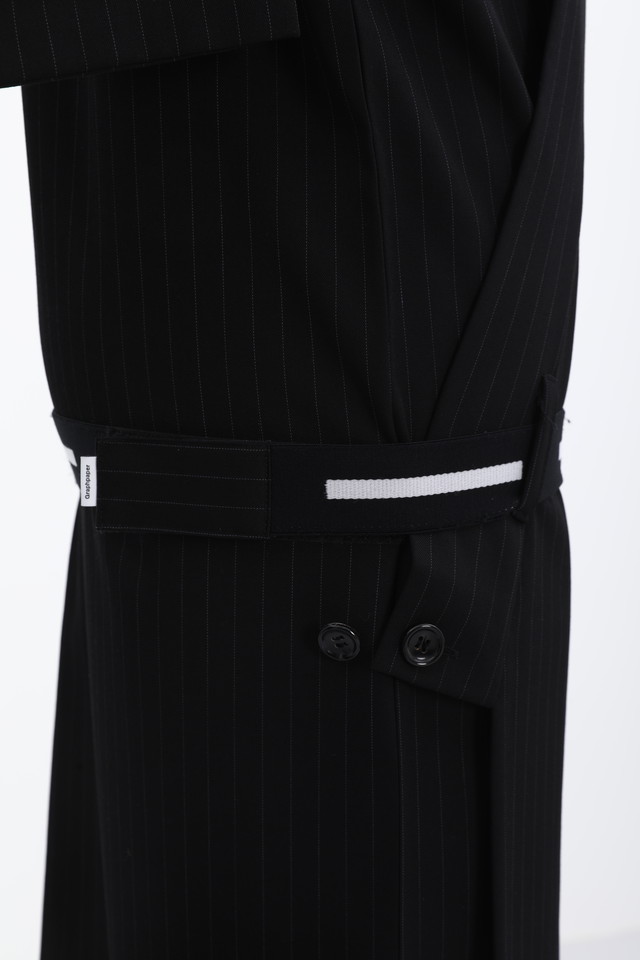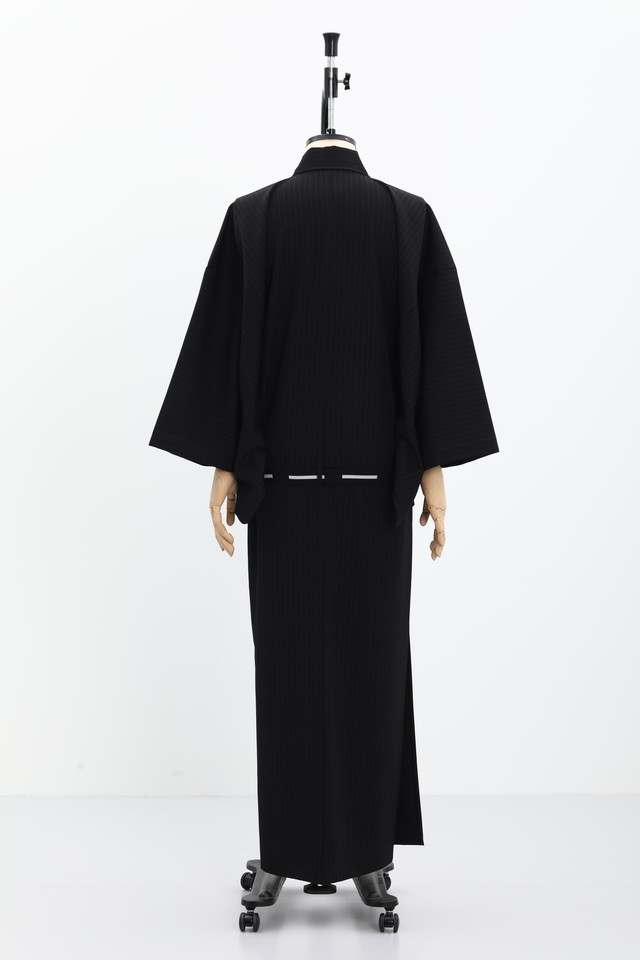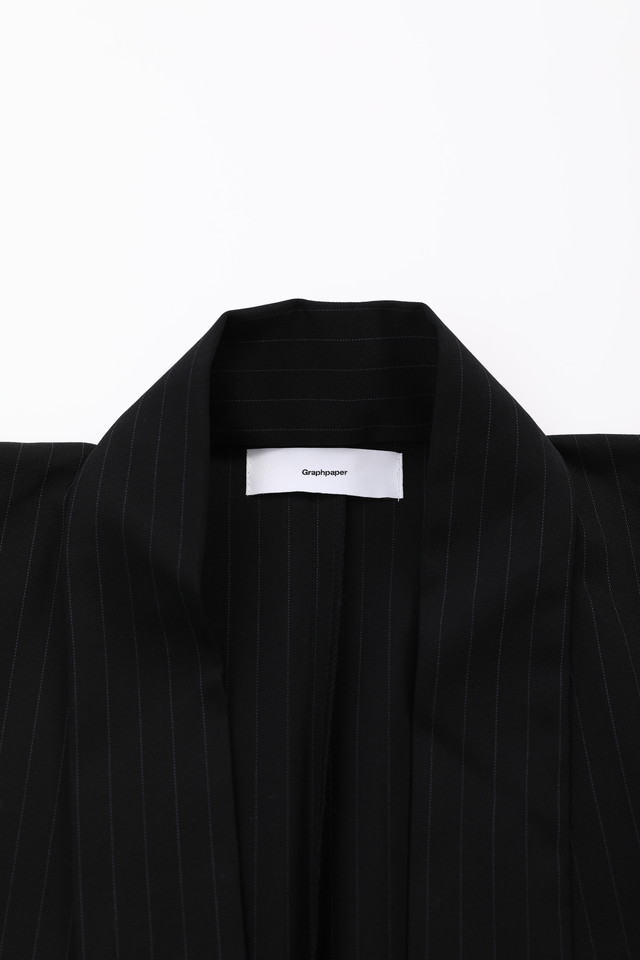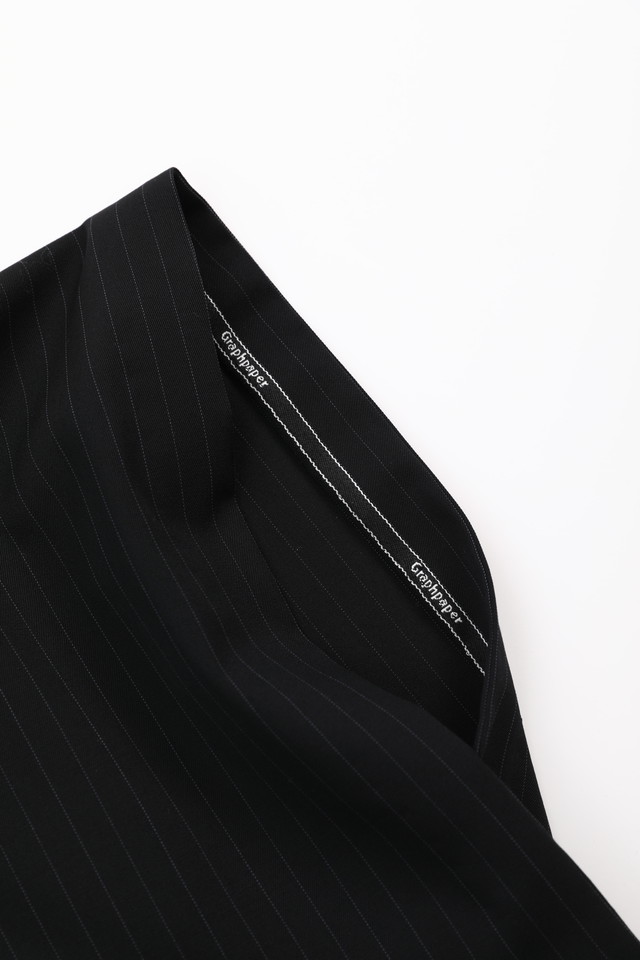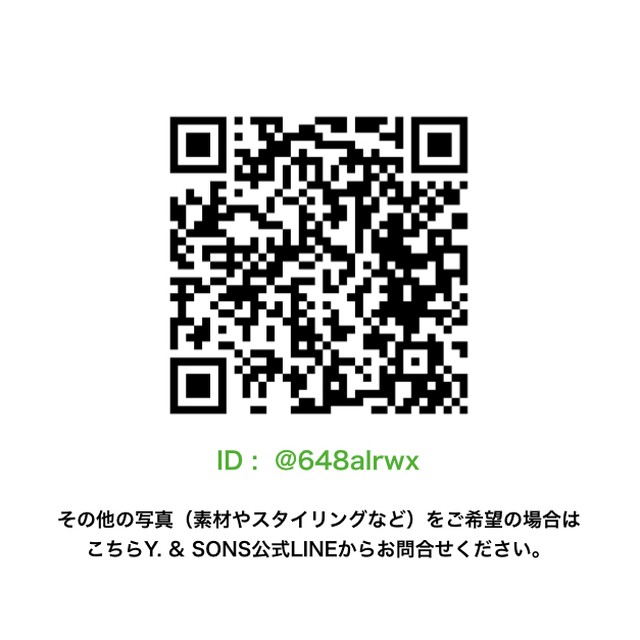 きもの / Y. & SONS for Graphpaper / Stripe / Black(With tailoring)
Japan domestic shipping fees for purchases over ¥ 8,800 will be free.
Shipping fee is not included. More information.
Y. & SONS for Graphpaper

常に時代のスタンダードであり続ける大人のための上質なワードローブを提案する Graphpaper と、日常に「わざわざ、きものを着る」という非日常を提案する Y. & SONS が手を組み、全く新しいきものを発売。

Graphpaper の得意とするサイズの概念をなくすように考えられたパンツのディテールが、着用時の手間や帯そのものを省き、着やすさと快適な着心地を約束。また、生地には通常ジャケットやコートなどに使われるウールギャバジンを採用。旧式のシャトル機で丁寧に織られた Graphpaper オリジナルの生地を用いることで、伝統的なゆかたの縫製とコンテンポラリーな生地が融合した、固定概念にとらわれない提案となりました。

こちらはストライプ柄のブラック色です。

素材:ウール100%(ウールギャバジン、オフスケール加工)
仕立:単衣(男女)
寸法:ご注文確認後、弊店よりご連絡させていただきます。
納期:寸法確定後、約2週間

※ 価格は仕立て代込です。
※ オリジナルたとう紙にお包みし、オリジナルきものBOXに入れてお送り致します。
※ クリーニングは弊店でも承っております。お気軽にご相談ください。
※ International shipping is available.To examine the shipping,
please contact us before purchase.
※ It's subject to the tax exemption.

Graphpaper, a brand offering high-quality wardrobe staples that will stand the test of time, and Y. & SONS, cultivating the concept of "wearing kimono on purpose" in daily life, have teamed up to launch a completely new kimono

Well known for their one size pants, Graphpaper's specialty is clothing with a promise of easy wear and comfort. As wearing an obi takes time an effort, this part has been edited out and the kimono is closed simply with9g a button and a pre-attached belt.

Wool gabardine usually used for jackets and coats has been used for its robustness. The use of Graphpaper's original fabric, carefully woven on an old-fashioned shuttle machine, creates a fusion of traditional Japanese sewing and contemporary fabric. This combination of the two allows for a new product untethered by previous preconceptions of each product.

Black, fine pinstripe.

Material: 100% wool
Tailoring: Unlined garment (men's and women's)
Size: We will contact you after confirming your order.
Delivery time: About 2 weeks after the measurements are confirmed.
Add to Like via app
Styling item
ヘンリーネックTシャツ / Y. & SONS × Graphpaper / BLACK
https://onlineshop.yandsons.com/items/22048120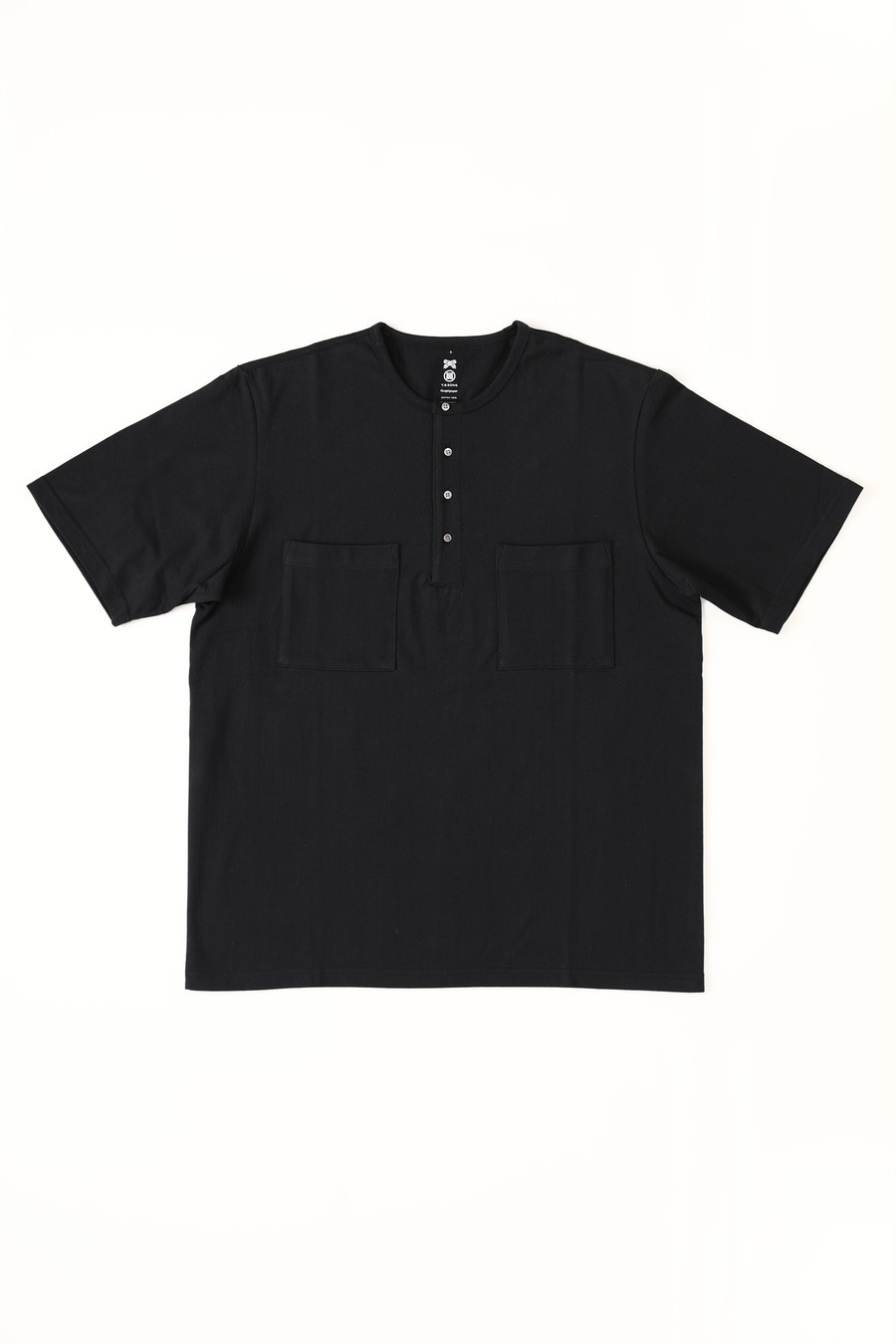 ヘンリーネックTシャツ / Y. & SONS × Graphpaper / WHITE
https://onlineshop.yandsons.com/items/22048050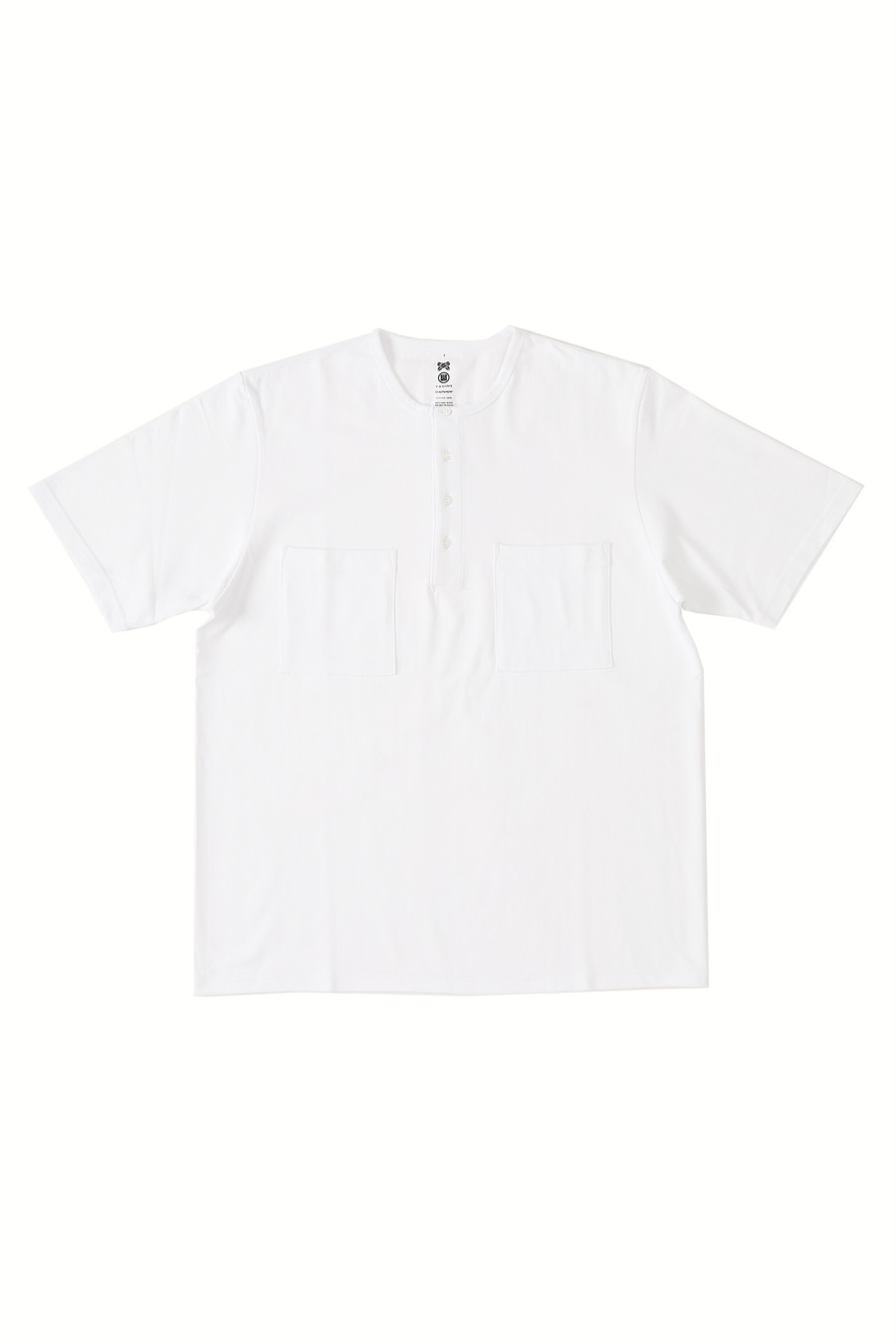 Reviews

(23)

Shipping method / fee

Payment method