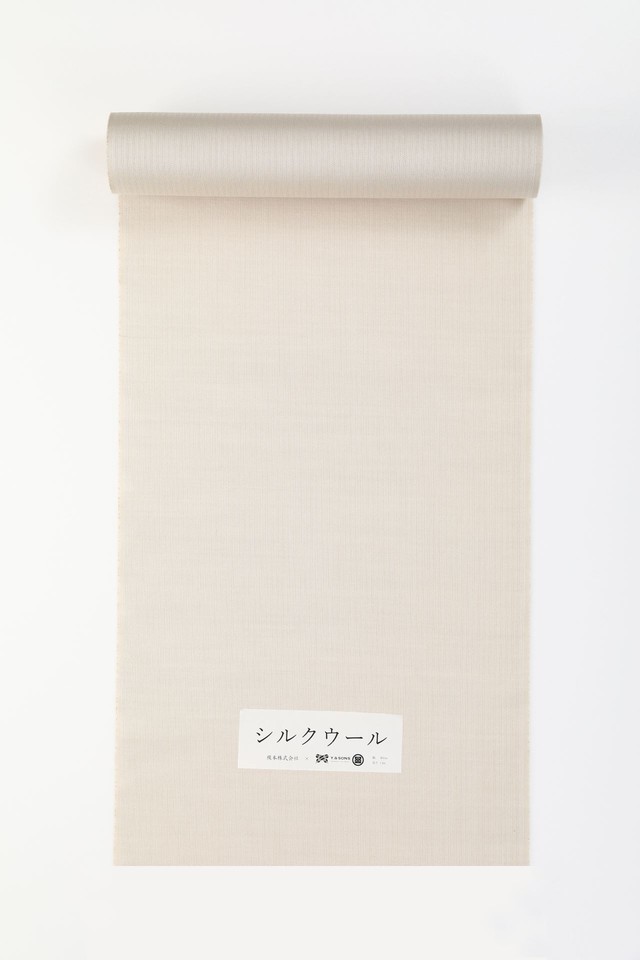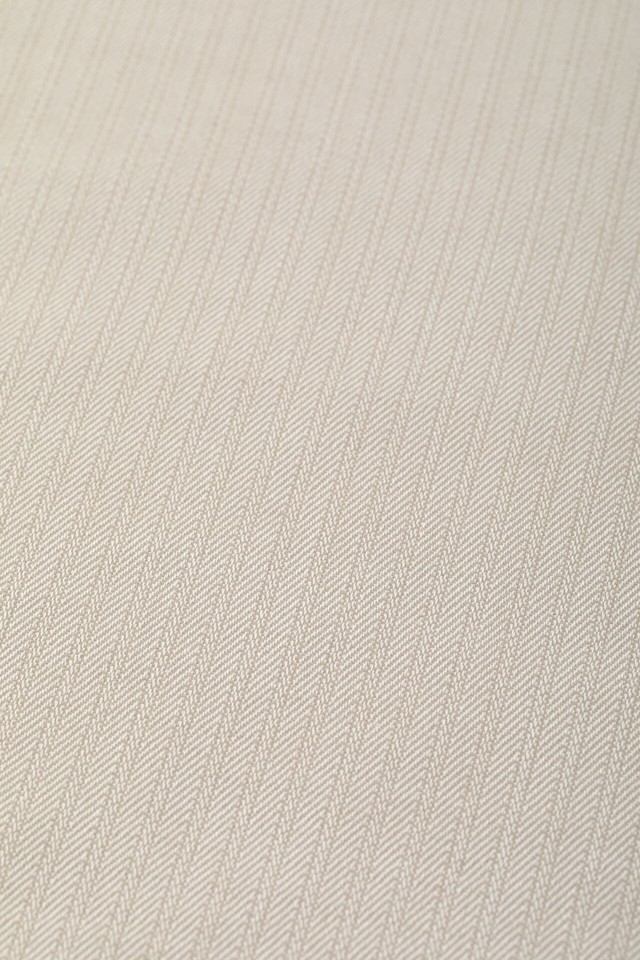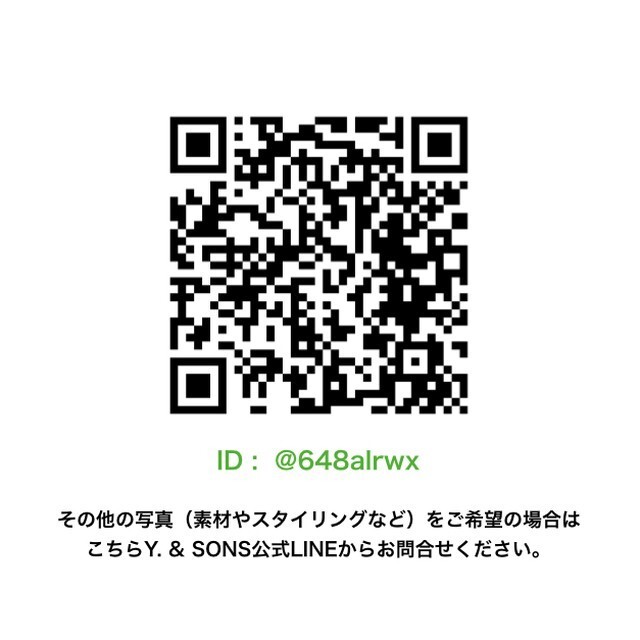 きもの / Silk-wool / Stripe Herringbone / Beige(With tailoring)
Japan domestic shipping fees for purchases over ¥ 8,800 will be free.
Shipping fee is not included. More information.
Y. & SONS オリジナル・コレクションより。

縞のヘリンボーンが新たに加わりました。従来のシルクウールよりもこしをだし、耐久性を持たせております。
ヘリンボーン【herringbone】とは、柄・織りの名称の一つで、ヘリンとは魚の鰊(にしん)のことを表します。
にしんの骨のような柄をしていることからヘリンボーンと呼ばれるようになりました。
日本では杉綾とも呼ばれ、綾織組織の1種に分類します。
シルクウールは真夏以外の3シーズンで着られるきものです。

素材:絹40% ウール60%
仕立:単衣(男女)
寸法:ご注文確認後、弊店よりご連絡させていただきます。
納期:寸法確定後、約2週間

※ 価格は仕立て代込です。
※ クリーニングは弊店でも承っております。お気軽にご相談ください。
※ International shipping is available.To examine the shipping,
please contact us before purchase.
※ It's subject to the tax exemption.

From the Y. & SONS. Original Collection

Our newest addition, a striped herringbone. This material is comparatively more durable than other silk wools.
In English, this pattern is called Herringbone as it resembles the bones of a herring fish.
In Japan, it is traditionally called cedar twill weave.
Silk-wool is a versatile kimono that can be worn throughout the year excluding the height of summer.
Material:
40% Silk, 60% Wool
Tailoring: Unlined (Men's and Women's)
Size: We will contact you after confirming your order.
Delivery time: About 2 weeks after the measurements are confirmed.
Add to Like via app
Reviews

(25)

Shipping method / fee

Payment method