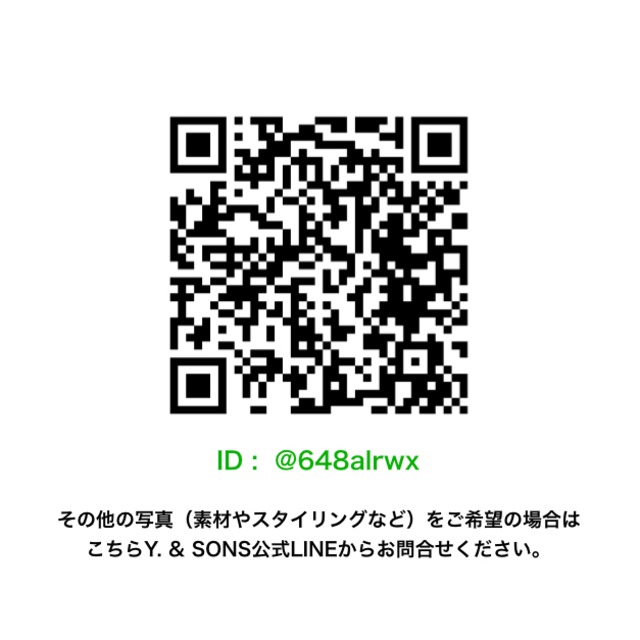 羽織 / 西陣お召 / 柳縞 / Brown(With tailoring)
Japan domestic shipping fees for purchases over ¥8,800 will be free.
Shipping fee is not included. More information.
Y. & SONS オリジナル・コレクションより

ブランド2店舗目となるY. & SONS 京都オープンを記念し、"Made in KYOTO" のものづくりの一環で製作した、西陣お召です。
京都は西陣の織元「秦流舎」にて製織。「お召」という名の由来は、江戸幕府第11 代将軍の徳川家斉が好んだことにあります。

「柳」は「家内喜」と書かれることもあり、おめでたい木とされているそうです。また魔除けや鬼門封じに使われ、邪気をはらう神聖な木とされてきたとも。春に真っ先に芽吹くことから「生命力復活」のシンボルとも言われます。

この生地の一番の特徴は、「御召緯(おめしぬき)」といわれる強撚糸(きょうねんし)を使用していることにあります。それによって独特のシボ感、艶、風合いが生み出されています。

素材:絹100%
仕立:単衣(男性 or 女性)
寸法:ご注文確認後、弊店よりご連絡させていただきます。
納期:寸法確定後、約3週間
《 Order Guide よりご注文の流れをご確認ください 》
Order Guide(日本語) :
https://onlineshop.yandsons.com/p/00012

※ 価格は仕立て代込です。
※ 絹はじく加工は+8,000円(税抜)で承っております。
※ クリーニングは弊店でも承っております。お気軽にご相談ください。

Y. & SONS Original Collection.

This kimono was made as part of the "Made in KYOTO Series" to commemorate the opening of our second store, Y. & SONS Kyoto.
The name "Omeshi (to Wear in English)" comes from the fact that Tokugawa Ienari, the 11th shogun of the Edo Shogunate, liked it and wore a lot of these kinds.

Since ancient times, "willow" has been regarded as a
congratulatory tree. It is also said to have been used as a
talisman and to seal the demon gate, and has been regarded
as a sacred tree that protects against evil.
And a symbol of "revival of vitality" because it is the first
tree to sprout in spring.

The most distinctive feature of this fabric is that it uses a
strong twisted yarn called "Omeshinuki". This creates a
unique luster and texture.

Material: 100% silk
Tailoring: Unlined garment (men's and women's)
*We also accept tailoring with liners, too. With additional
cost to the liner.
Size: We will contact you after confirming your order.
Delivery time: About 3 weeks after the measurements are
confirmed.

《Before placing an order, please check this link below. 》
Order Guide(English) :
https://onlineshop.yandsons.com/p/00010

* It's subject to the tax exemption.
* Silk repelling process is available for +8,800 yen (tax
included). Repelling water, dirt and insects, and mold
protection.
* International shipping is available. To examine the shipping, please contact us before purchase.
* The obi belt, and shirt used in the image are sold
separately.
* We will wrap it in original paper and send it in the original
kimono box.
* Please feel free to contact us if you have any questions.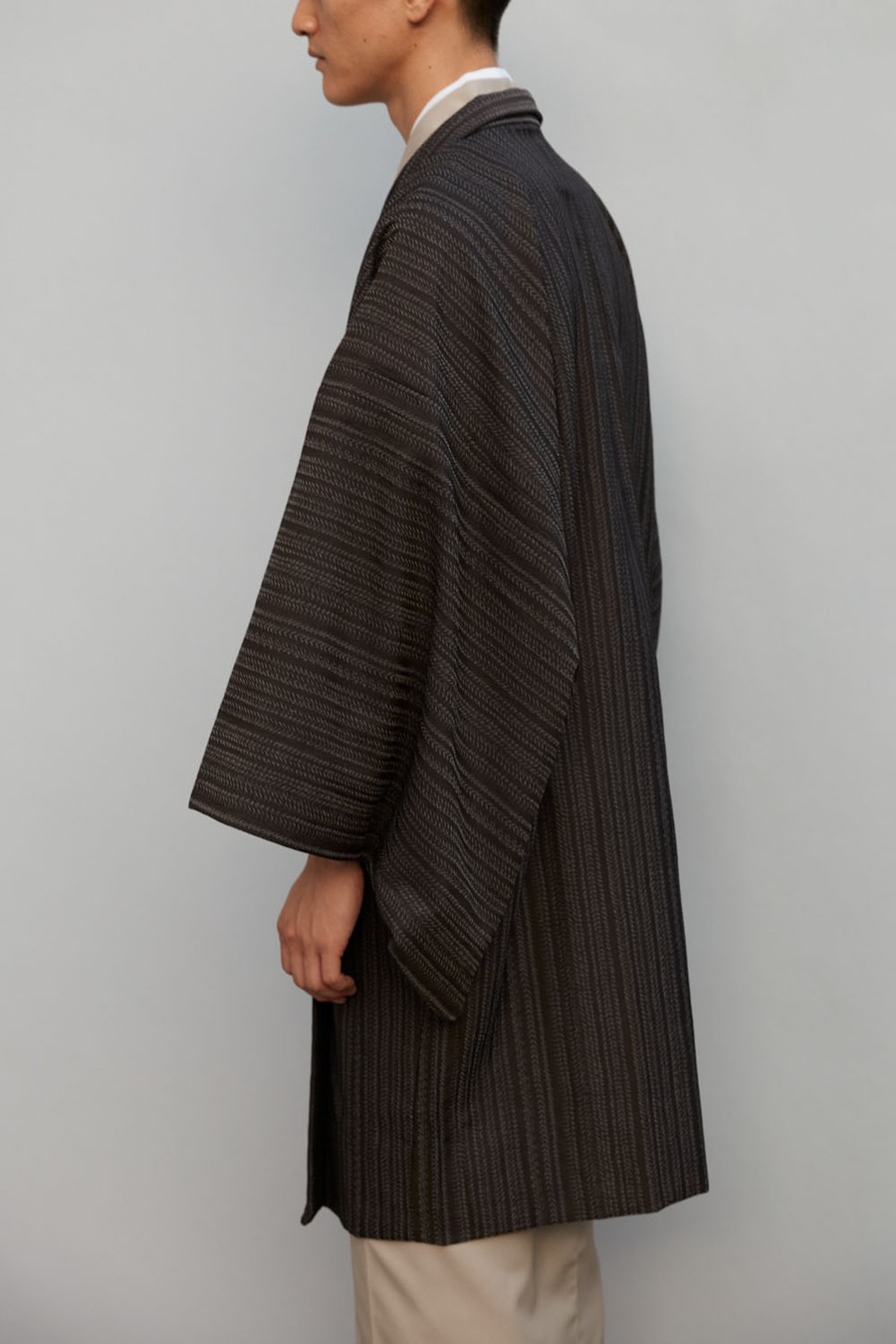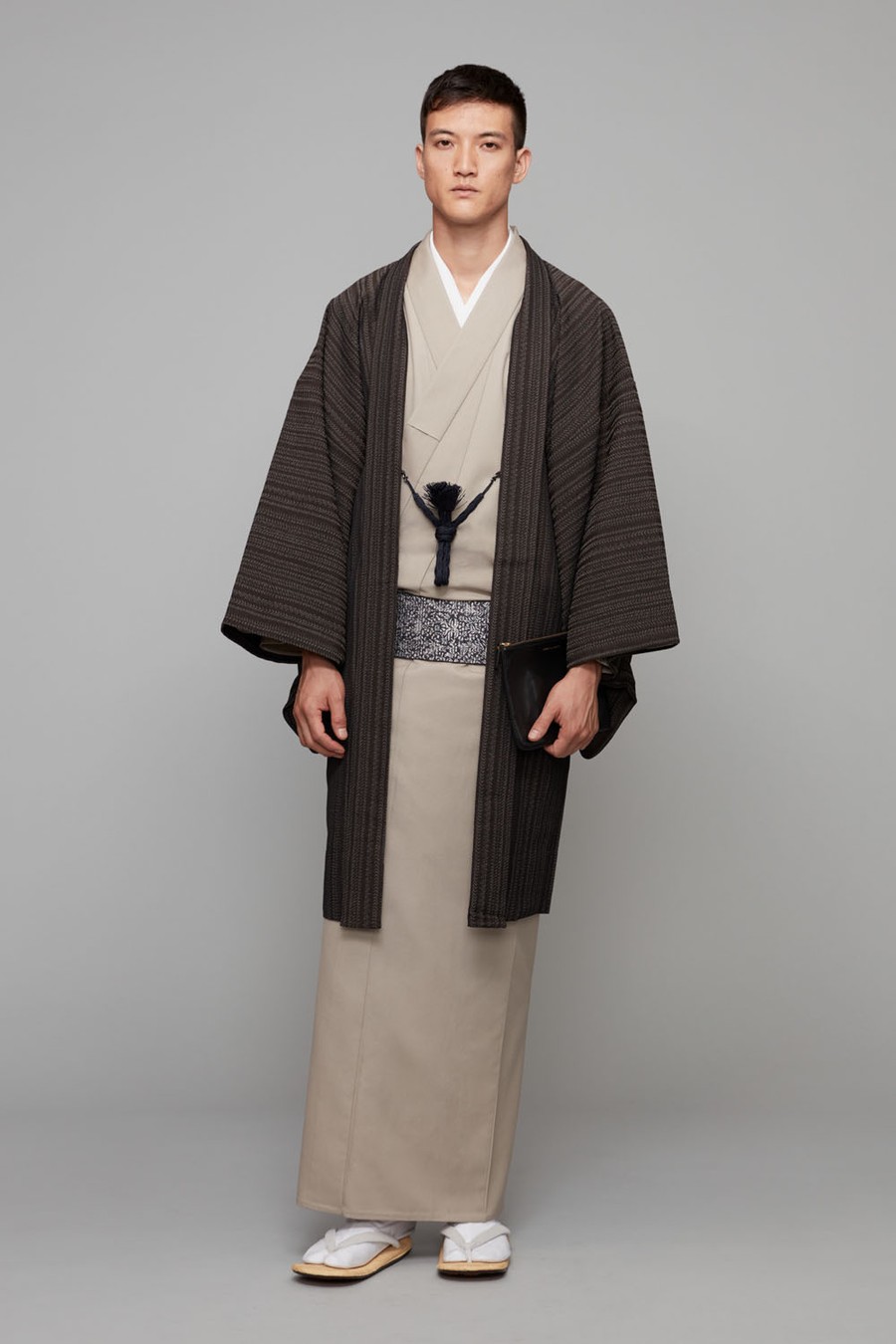 Reviews

(54)

Shipping method / fee

Payment method