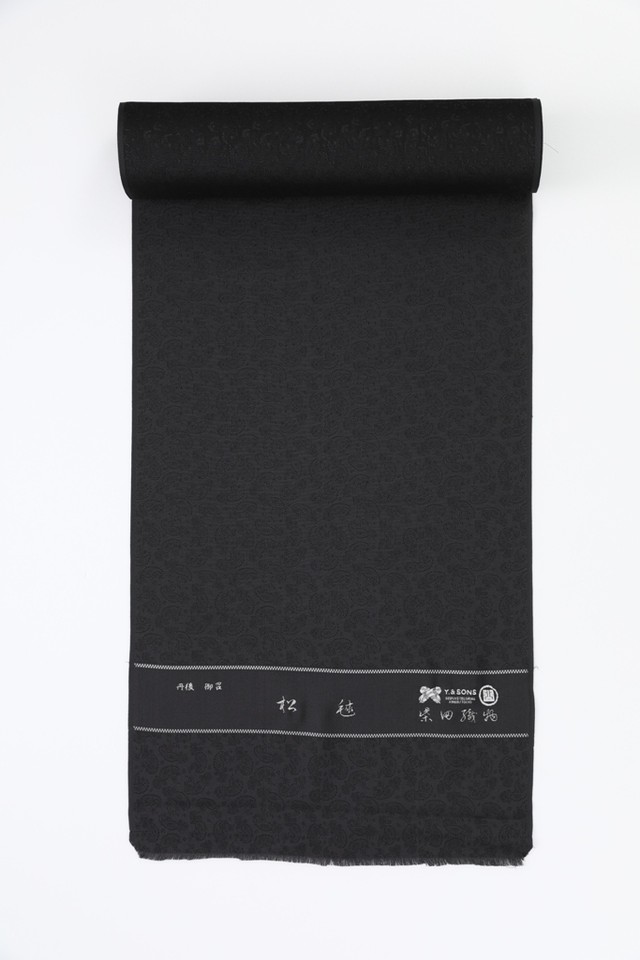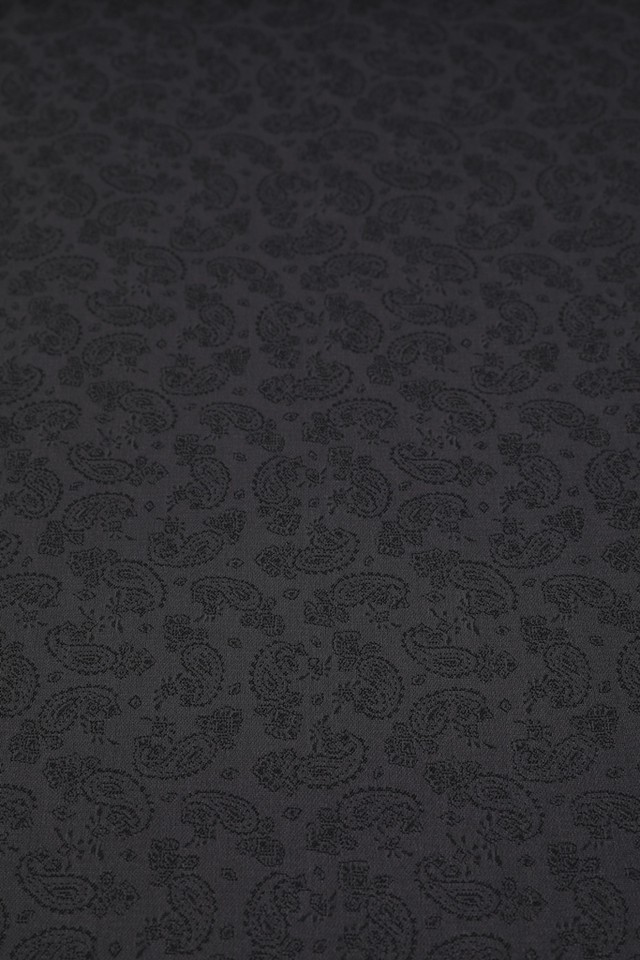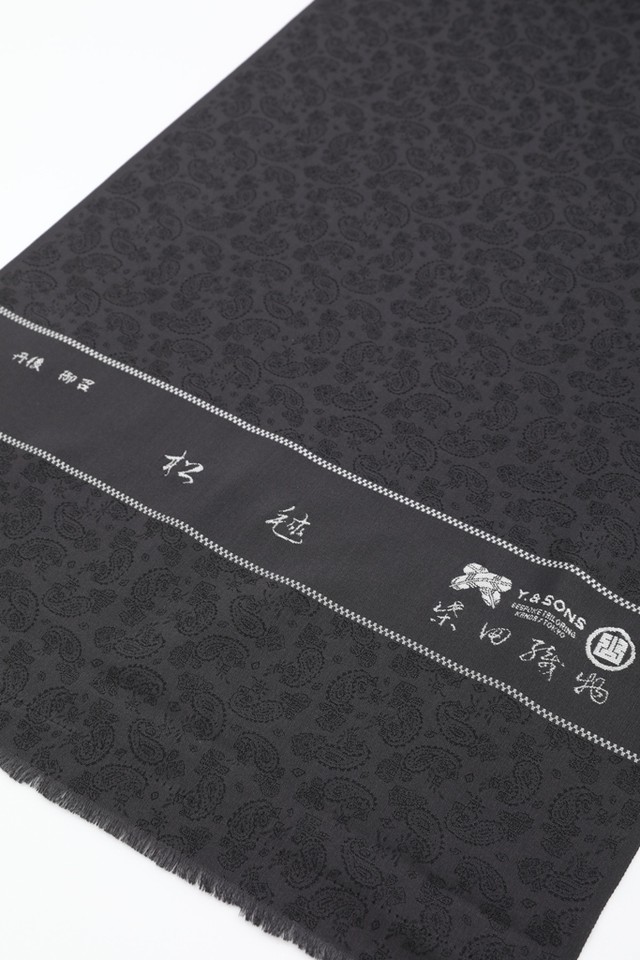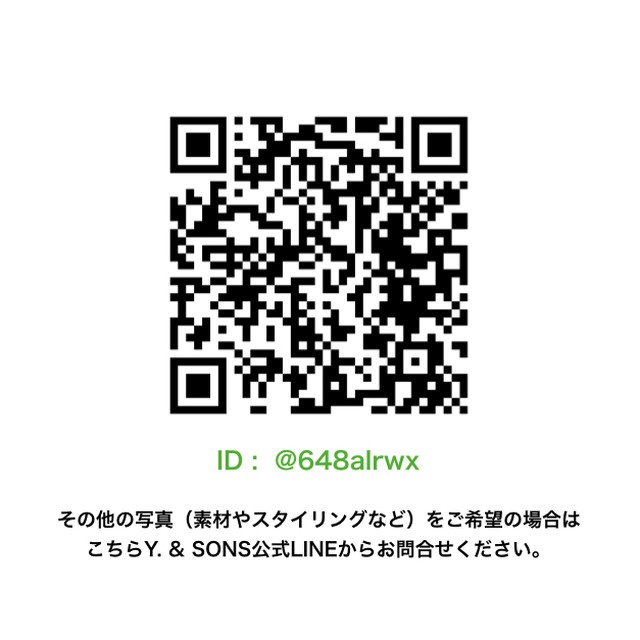 羽織 / 丹後お召 / 松毬 / Deep black(With tailoring)
Japan domestic shipping fees for purchases over ¥ 8,800 will be free.
Shipping fee is not included. More information.
Y. & SONS オリジナル・コレクションより

ブランド2店舗目となるY. & SONS 京都オープンを記念し、"Made in KYOTO" のものづくりの一環で製作した、丹後お召です。
京都は丹後の織元「柴田織物」にて製織。「お召」という名の由来は、江戸幕府第11 代将軍の徳川家斉が好んだことにあります。

「松毬(しょうきゅう)」とは、ペイズリーのことで、「生命力」の証とも言われています。派手派手しいペイズリーではなくさりげなく近寄ればそれとわかる柄になっています。

この生地の一番の特徴は、駒糸と特駒糸を一反の中で使い分けることによって柔らかい生地を作り上げ、生地は体に沿って落ち、独特のドレープを生み、そのドレープの影が美しさを放つところです。

素材:絹100%
仕立:単衣(男女)
寸法:ご注文確認後、弊店よりご連絡させていただきます。
納期:寸法確定後、約2週間

※ 価格は仕立て代込です。
※ 絹はじく加工は+10,000円(税抜)で承っております。
※ クリーニングは弊店でも承っております。お気軽にご相談ください。
※ International shipping is available.To examine the shipping,
please contact us before purchase.
※ It's subject to the tax exemption.

From the Y. & SONS Original Collection

A part of our "Made in Kyoto" collection to celebrate the opening of our new Kyoto store this year.
It is woven at Shibata Orimono, a weaving company in Tango, Kyoto. The name "Omeshi" comes from the fact that it was a favorite of Ienari Tokugawa, the 11th general of the Edo Shogunate.

In Japan paisley is said to represent vitality. Unlike many paisley prints, this one is not flashy. It is rather subdued and usually only realized up close.

The most distinctive trait of Omeshi is that it has nearly twice as many threads as a regular cloth. This helps create the dense yet fine pattern whichis slightly raised from the surface. The fabric also drapes beautifully and falls along the body. They pattern usually shows up within the drapes of where the surface of the textiles catches the light.

Material: 100% Silk
Tailoring: Unlined (Men's and Women's)
Size: Order Made. We will contact you for your measurements after confirming your order.
Delivery time: About 2 weeks after order size is confirmed.
Add to Like via app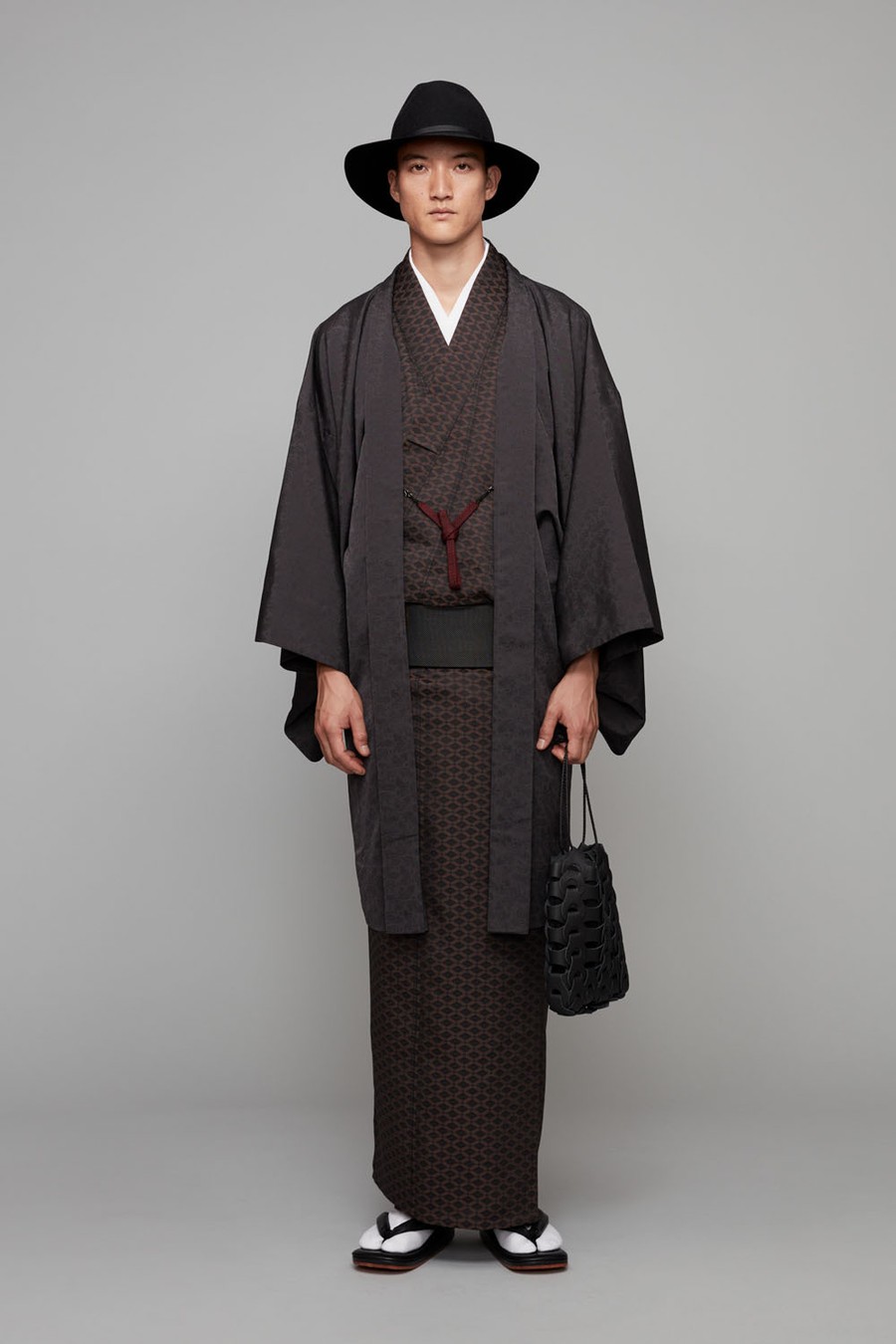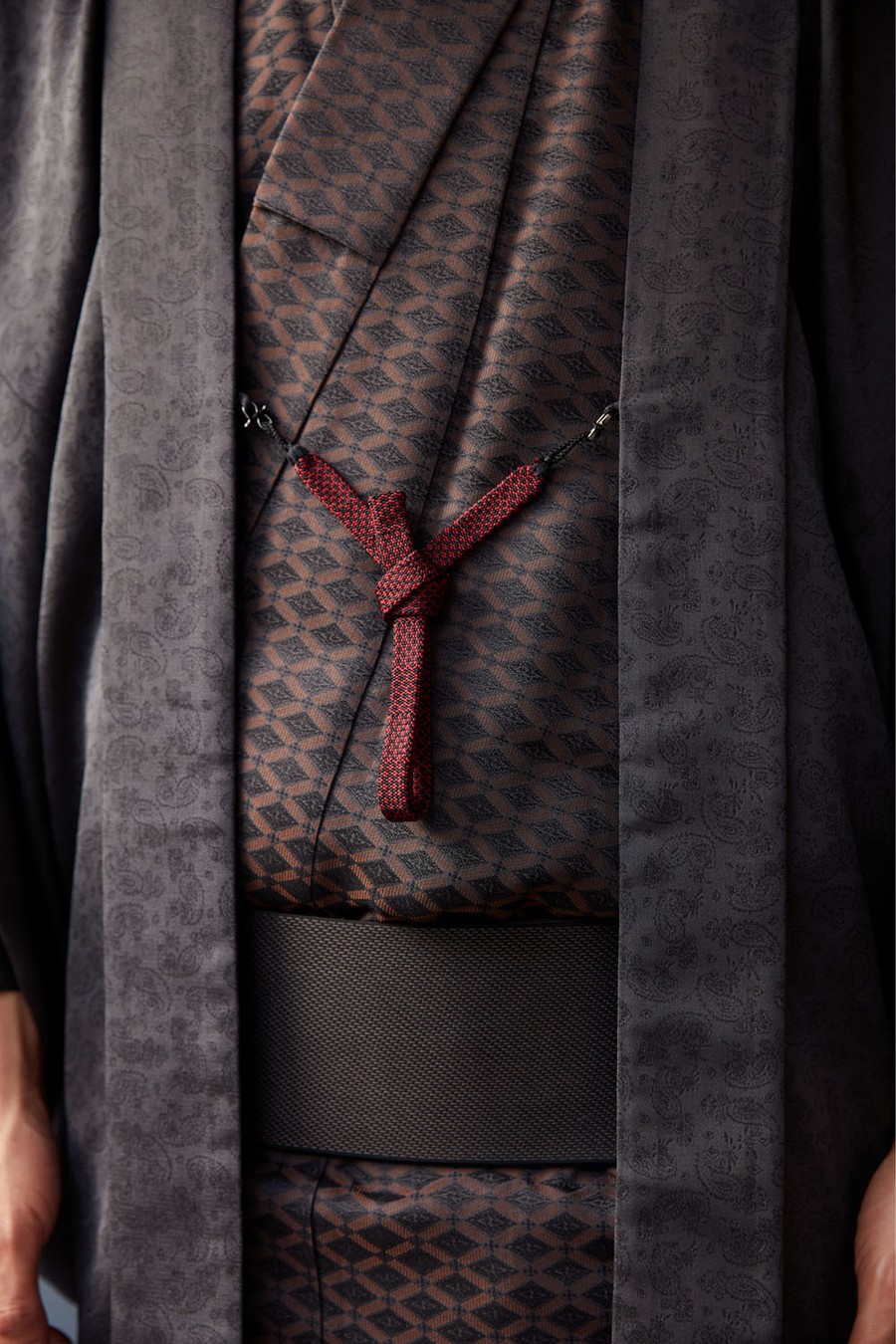 Reviews

(25)

Shipping method / fee

Payment method