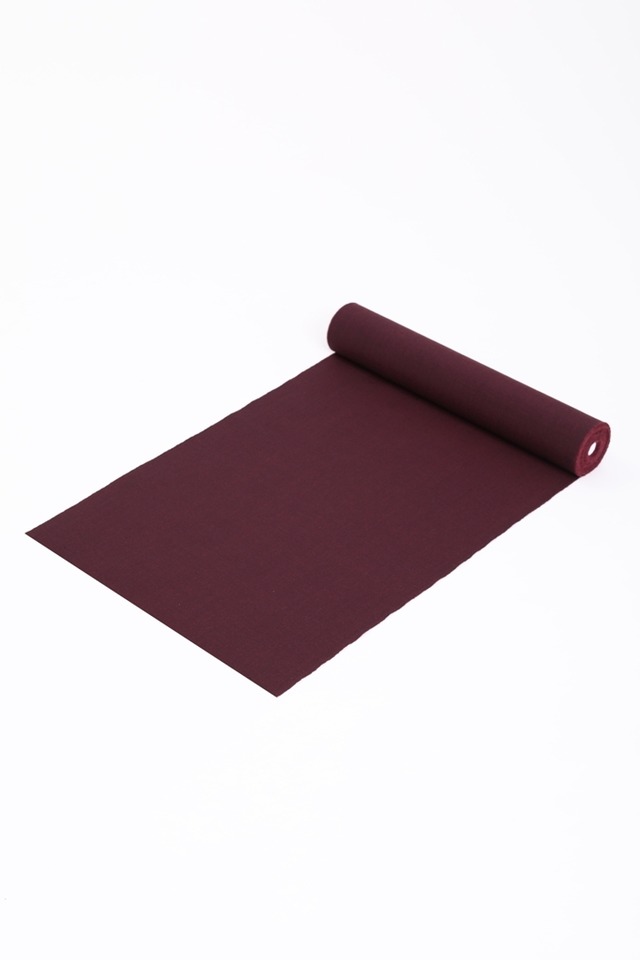 着物 / Silk-wool(シルクウール) / Wine red(ワインレッド)(With tailoring)
SOLD OUT
Japan domestic shipping fees for purchases over ¥8,800 will be free.
Shipping fee is not included. More information.
Y. & SONS オリジナル商品

これまでなかった、無地のシルクウール。

たて糸にシルク、よこ糸にウールが入っていることで、生地の落ち感に優れ、上品な光沢としなやかな風合いが特徴のアイテム。

カジュアルな装いにも、また同色の羽織でセットアップすることでフォーマルな装いにも着られます。

素材:たて 絹100% よこ ウール100%
仕立:単衣(男性 or 女性)
※袷仕立ても承っております。別途裏地代金がかかります。ご相談ください。
寸法:ご注文確認後、弊店よりご連絡させていただきます。
納期:寸法確定後、約3週間

※ 価格は仕立て代込です。
※ 光沢と風合いを長持ちさせるためにもドライクリーニングをおすすめします。
※ クリーニングは弊店でも承っております。お気軽にご相談ください。
※店舗と在庫を共有しており、完売の場合もございます。

----
《 選べる仕立てパターン 》
①マイサイズでお仕立て
②パターンオーダー
③店舗で採寸
➃指定寸法でお仕立て
上記の4つより仕立て方を選択してください。

詳しくは【Order Guide】よりご注文の流れをご確認ください。
Order Guide(日本語) :
https://onlineshop.yandsons.com/p/00012
----

From the Y. & SONS original collection.

Plain silk wool like never before.

By containing silk in the warp and wool in the weft, the fabric has an excellent feeling of drape, and is characterized by its elegant luster and supple texture.

You can wear it casually or formally by setting it up with a haori of the same color.

Material: warp 100% Silk, weft 100% Wool
Tailoring: Unlined garment (men's and women's)
*We also accept tailoring with liners, too. With additional
cost to the liner.
Size: We will contact you after confirming your order.
Delivery time: About 3 weeks after the measurements are
confirmed.

《Before placing an order, please check this link below. 》
Order Guide(English) :
https://onlineshop.yandsons.com/p/00010

* It's subject to the tax exemption.
* International shipping is available. To examine the shipping, please contact us before purchase.
* This page is for purchasing a Kimono only.
* Other products than Kimono and Haori used in the image
are sold separately.
* We will wrap it in original paper and send it in the original
kimono box.
*Dry cleaning is recommended to maintain the luster and texture for a long time.
*Cleaning is also available at our shop.
* Please feel free to contact us if you have any questions.
Reviews

(54)

Shipping method / fee

Payment method
¥60,500 tax included
SOLD OUT